Trade Show Pavilion Strategy that Attracts Economic Growth
July 31, 2018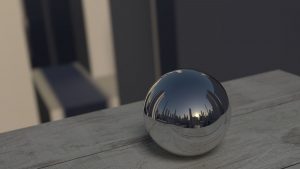 If you're an economic development professional, then your primary goal is either to recruit companies to your region or to help your existing companies grow. Trade show pavilions can be an excellent mechanism for attracting new companies and growing existing ones in your region. Whether you decide to host a pavilion or represent your state or country at a national or global trade show, your pavilion strategy must be designed to specifically attract new or expanding companies. But with so many potential pitfalls, it's no wonder that pavilion hosts are hesitant to over-invest time and resources in these opportunities. Here's a quick look at some common challenges to activating a pavilion strategy and how to avoid them.
Trade show pavilions take many forms, but at their most basic level they represent a specific region or specific type of company. Pavilions typically contain 6-30 exhibitors plus the host exhibitor, and their primary purpose is to identify quality prospects. Identifying quality prospects as opposed to converting new customers on the show floor is, in a B2B world, the most important distinction a pavilion host or exhibitor can make. Setting the right expectations for your pavilion strategy will lead to greater efficiency, better results and a happier team at the end of the day.
In general, professionals in the economic development field struggle to effectively identify and enroll quality companies to move to or open offices in their region.  This may be due to selecting the wrong trade shows, not having the right offer, or even poorly prepared personnel.
The first step in addressing these challenges is to establish a concrete, narrow definition of a current prospect. Current prospects must have a need, money—resources to fulfill that need, and urgency. Without all three qualities, they are not a current prospect. Exhibitors tend to stretch this definition of a prospect thinking that it will increase their yield. In fact, maintaining a narrow definition of a prospect based on these three characteristics alone will improve your success rate significantly.
For more on how to select the right trade shows to attend, and determining the right offer to drive current prospects to your booth, check out our post A Lesson in Trade Show Strategy: Use the Right Bait.
Another challenge faced by economic development pavilion hosts is ensuring that their exhibiting companies are fully leveraged within the trade show opportunity. Pavilion hosts may work hard to ensure they have the right offer, that they have a well-prepared team, and that their space looks attractive and inviting, but it is important not to forget about the 20-30 exhibitors also within the pavilion representing their state or region. They are in fact your best brochure for attracting investment.
Making sure exhibitors are prepared, engaged, and complement one another is just as important to a pavilion strategy as making sure that you as a pavilion host are looking good.
Particularly when it comes to regional pavilions, recruiting companies gravitate toward regions that are vibrant, attentive and radiate economic health. Pavilions where partner companies are not engaged and not prepared send a blatant message: "Your Business Will Not Prosper Here!".
Recently our team at MEET had the opportunity to participate in SelectUSA, a gathering of 3,000 international business investors, U.S. economic developers, CEOs, and government officials to facilitate job-creating business investment into the United States. Again we noticed the value of a fully leveraged opportunity as state representatives brought their best game in seeking to attract foreign businesses to their region. With so much competition and risk of wasted resources, it is critical that economic development professionals avoid common pavilion strategy pitfalls and deliver on their full potential.
---
About
MEET (meetroi.com) helps B2B growth companies and pavilion hosts effectively leverage at trade shows and in-person events. MEET's processes help its clients ramp-up sales quickly and maintain a steady stream of high-quality prospects going forward. Contact Bill Kenney at MEET today for a free trade show participation assessment bill@meetroi.com or +1 (860) 573-4821.