The Value of Logic in Trade Show Exhibiting Strategy
August 20, 2018

Does your trade show exhibiting strategy determine which shows you choose to attend? Do you find yourself employing the "Lazy Susan Approach" with trade show selection, i.e. taking advantage of whatever is offered in front of you, or do you put each opportunity through a rigorous criteria test and look at your strategy as a system of complementary events?

In our July 31st post: Trade Show Pavilion Strategy that Attracts Economic Growth, we talked about some common challenges faced by pavilion hosts, such as too broadly defining their prospects, or failing to fully leverage their exhibiting companies. Picking up on that theme, we'd like to spend some time exploring how to select the most promising events. As an economic development leader, what steps should you take ahead of time to ensure that each opportunity you invest in will deliver excellent results.
Economic development agencies have broad mandates, but at the end of the day their primary goal is to foster growth in their region. Whether it's through attracting new businesses, or expanding and strengthening existing ones, these agencies spend a significant amount of time promoting their region to entrepreneurs and companies who may be interested in making an investment.
How you identify these individuals, also known as target personas, should be the number one determining factor when selecting which trade shows to attend. Target personas for economic development agencies are those who will be the most likely and most well-suited to open locations or move their business to your region. Well-suited companies are aligned with your labor pool. i.e. what type of employee base you have, the type of industries you are targeting, and your broader economic growth goals.
Some questions you might ask when formulating your target personas include:
What is our history of recruiting? What products, stage or size company is typically attracted to our region? Who is the best fit?
What have been some of our success stories?
If we don't have a history or success stories, what is our hypothesis of who would be most attracted to doing business in our region? Are there supply chain needs or other demand-based indicators that inform our hypothesis?
What type of dynamics might be going on for a company that chooses to expand to our region? If they are expanding, why is our region a logical next step?
Publicly available indicators will help you determine answers to many of these questions, such as when companies may be interested in expanding and any unique offerings based on their supply chain. Check out this Harvard Business Review article to learn some of the indicators, "Does Your Business Have What It Takes to Go Global?" The key is to help you identify 10 or 20 out of 100 or 1,000 trade show attendees who match your target persona. Attracting them will require using precisely the right bait. (For more on determining the right bait for your target persona, check out our post: A Lesson in Trade Show Strategy, Use the Right Bait.)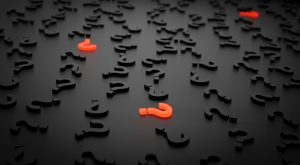 Defining the profile of a well-suited company will determine the exact persona you are looking to target through these events. The goal is to make this target persona as narrow as possible. For example, it is not enough to determine types of industries or types of companies, but who within those companies is your prime audience.
Ultimately, your decisions about which events to attend should be criteria based. At MEET, we have developed a matrix scoring mechanism for our clients, weighting each criteria to form the basis of their trade show exhibiting strategy. Over time as more experience is gained, the criteria will be refined, become more focused, and deliver better results.
Putting each opportunity through a rigorous criteria test will allow you to carefully track and test your hypotheses over time. In order for a trade show exhibiting strategy to deliver consistent results it must be logic based. The value of putting in the time to develop this logic will only grow, but you must plant the seed.
---
About
MEET (meetroi.com) helps B2B growth companies and pavilion hosts effectively leverage at trade shows and in-person events. MEET's processes help its clients ramp-up sales quickly and maintain a steady stream of high-quality prospects going forward. Contact Bill Kenney at MEET today for a free trade show participation assessment bill@meetroi.com or +1 (860) 573-4821.