Looking to Expand into the U.S. Market? Invest Early
August 30, 2018

CEOs looking to expand into the U.S. market have layer upon layer of critical questions to ask themselves before pulling the trigger. On top of logistics—regulatory compliance, shipping and translation costs to name a few, there's identifying suppliers and vendors, staffing and leadership capacity. And on top of all that, there are the unique dynamics of the U.S. market—regional demographic, economic and consumer-related factors that impact growth strategy both in terms of scale and sequence.

We recently came across some insightful takeaways concerning these challenges in a post: Irrational "inevitability" & other confessions of venture backed European CEOs who launched in the US, by London-based VC Octopus Ventures. In interviews with over 50 VC-backed European CEOs, they found that among the most common challenges for those who took the plunge into the U.S. market was that, despite its massive scale, CEOs underestimated (or were unaware of) their fellow foreign or U.S.-based competitors. As the article explains, companies find it challenging to adequately comprehend the breadth and depth of the U.S. market, its regional differences and the full competitive landscape.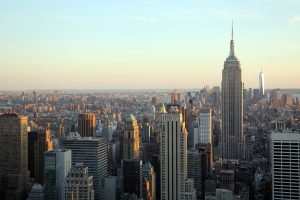 The ability to successfully expand into the U.S. market relies on one's capacity to a) understand the unique dynamics of the market and b) execute on this knowledge. At MEET, we spend a lot of time talking about the importance of buyer personas when crafting and executing growth strategy, including international expansion to the U.S. Too often we watch CEOs apply an overly broad definition of their target market for fear of missing out on potential future prospects. Without the ability to demonstrate a bona fide, self-realized need; the resources to satisfy that need; and a sense of urgency in the market (how we define a current prospect – NEED, MONEY, NOW), CEOs are really just casting nets and crossing fingers. And in unknown waters, that's extremely risky.
When seeking to understand the dynamics of a target market and develop a well-informed growth and marketing strategy, we recommend two things: pre-market research and pre-market sales. Pre-market entry competitor, partner, and channel research, potential partner screening, and connection, allows CEOs to map out the landscape while building key strategic relationships and respected influencers before market entry, and use this data to build knowledge and ensure future sales efficiency.
Engaging in pre-market entry sales tests give CEOs critical data that supports location selection, competitive landscape knowledge, the best initial target buyer persona, value proposition and offer, staffing and training needs, not to mention the ultimate decision of whether to enter the market—or not. The revenues from these sales will not only fuel the business and maintain investment, but customer-acquisition success retains and attracts the best team members and partners. Companies looking to expand into the U.S. market or any new market for that matter, often make decisions based on emotion or on the statistics supplied by economic development officers, which may or may not apply to their specific situation.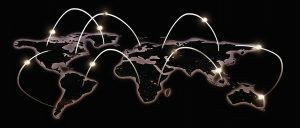 At MEET, we offer due diligence services that empower CEOs to make their best decisions, including pre-market research. We call this "winning the race before it begins," or getting to know your target prospect before laying the groundwork for expansion. When companies have narrowed their list down to a few finalist cities, MEET will develop and execute a variety of lead-generation tests with the goal of separating fact from fiction and to determine which market will actually provide the best beachhead for market entry. This is also a good way to test the introductions and support that each economic development officer makes when they are trying to convince a company to invest in their city. Pre-market entry sales are one key element of de-risking market entry decisions.
Many companies don't get more than one chance at the U.S. market. Take the steps that count by making early investments that better inform decision making.
---
About
MEET (meetroi.com) helps B2B growth companies and pavilion hosts effectively leverage at trade shows and in-person events. MEET's processes help its clients ramp-up sales quickly and maintain a steady stream of high-quality prospects going forward. Contact Bill Kenney at MEET today for a free trade show participation assessment bill@meetroi.com or +1 (860) 573-4821.