Using Data to Improve Relationships and your Trade Show Strategy Plan
January 28, 2019

The power of applying metrics to your trade show strategy plan is described perfectly by Made to Stick  authors Chip and Dan Heath:

"Once we know something, we find it hard to imagine what it was like not to know it."

That's because simple calculations such as cost per lead or average revenue per customer permanently impact how you select and invest in trade show opportunities.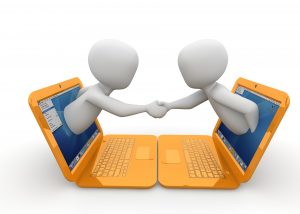 Developing metrics and the necessary systems to efficiently track them, is but the first step to improving trade show ROI. Data not only informs where and how we allocate resources; it has the ability to enhance strategic relationships that sustain greater ROI in the long-term.
At MEET, we believe that data can significantly enhance your capacity to manage, build trust, and improve efficiency with three stakeholders: event hosts, prospects and your sales and marketing team. Here's how.
Using data to improve relationships with event hosts
As experienced event hosts, we know how frustrating it feels when an exhibitor stops attending an event but can't explain precisely why. It's frustrating because in many situations there are relatively simple adjustments that can be made to improve ROI, however, without available data, it's impossible to know where to begin.
As described in our recent post on MEET's customizable Exhibitor and Trade Show ROI Cookbook, collecting measurable data that paints a precise picture of how each event is performing, from leads generated, to cost per appointment and cost per revenue, empowers exhibitors to work with event hosts to find ways to improve ROI.
Comparing performance data event-to-event and year-to-year is an easily digestible way to present this data to event hosts, proactively improve your outcomes, refine your trade show strategy plan, and help the marketplace evolve to your needs.
Why bother working with event hosts to improve ROI rather than finding new events each year?  Because exhibiting at the same events year over year helps you build relationships with that community. It may also offer opportunities to speak and do hospitality, all of which raises the profile of your company and builds sustained ROI.
Using data to improve relationships with prospects
Understanding the role of metrics in improving prospect relationships boils down to the question why measure at all. We measure because we want to make more intelligent decisions. We want to adjust our trade show strategy plan based on substance.
A common mistake we witness time and time again is exhibitors who promote their product or service rather than the problem they are aiming to solve. Promoting the problem and not the product requires understanding your buyer persona. In other words, it requires data.
Using data, in the form of buyer personas and tested marketing strategies, allows you to be empathic. Prospects who feel heard and understood by your brand are more compelled to opt-in and let you help them solve their problem. Data can also help you sustain customer relationships and minimize the risks associated with the ebb and flow growth.
Using data to improve relationships with your sales and marketing team
We often refer to the refrain "if you can't measure it, you can't manage it." In essence, employing measurable outcomes provides new opportunities to set goals and manage the performance of your event team.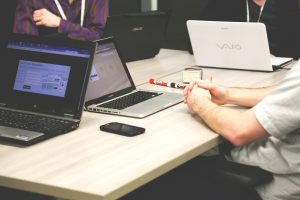 For example, going back to our post on the Event Cookbook, every member of the booth team should have a clear idea of how many quality leads they are responsible for each day based on your overall revenue goals and in the context of historical event performance. Salespeople should have goals for one-on-one meetings and partner conversations.
Achieving performance goals requires setting up your sales and marketing team for success. This includes establishing clear expectations and investing resources into the systems and strategy to support them.
For more on using metrics to inform your trade show strategy plan and improve your relationships with event hosts, prospects and your team, check out our recent webinar: Benchmarks, Goals, Metrics, and ROI: Everything You Need to Know About Measuring Trade Show Results.
---
About
MEET (meetroi.com) helps international B2B growth companies gain traction and scale in new markets and countries through trade shows and in-person events. MEET's processes help its clients ramp-up sales quickly and maintain a steady stream of high-quality prospects going forward. Contact Bill Kenney at MEET today for a free trade show participation assessment bill@meetroi.com or +1 (860) 573-4821.