Your Trade Show Business Strategy Starts with a Need
October 16, 2018

How is your trade show business strategy different from your company's overall business strategy?

The answer is, it's not.

As we mentioned in our most recent post, Trade Show Success Strategies that Deliver ROI, the purpose of a trade show is to make the best use of available resources to achieve more transactions. As a result, how you approach each and every trade show, from planning to follow-up, must be guided by the explicit needs of your target customers. Similarly, every business model begins with a strong value proposition aimed at a clearly defined market. Trade show business strategies are no different.
Who Should be the Focus of Your Trade Show Business Strategy?
Prior to participating in any trade show, we recommend that you clearly identify the most high value prospects for your service or product. From there, you'll want to develop two or three unique buyer personas for these individuals. (Here's how we recommend you do that.) Your trade show selection process should be a direct reflection of this buyer persona research. You'll want to choose shows based on their likelihood of attracting high concentrations of your ideal customers.
What Keeps Your Ideal Customers Up at Night?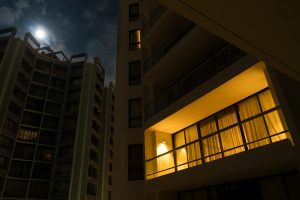 Identifying the number one problem that keeps your ideal customers up at night is critical to developing the right offer. In the B2B world, this will be the aspect of their business they feel most challenged by. If this challenge relates to your product or service, you have a unique opportunity to develop an offer that speaks directly to their needs, triggering them to self-identify as a prospect on the trade show floor. If you discover that what keeps them up at night is not related to your product or service, then they're probably not a prospect because they won't realize a need that relates or is urgent for your solution.
Whatever the challenge, if your product or service has to power to solve someone's #1 problem, you want to make that clear.
Offers Come in Many Forms.
You know what keeps your ideal customer up at night and how your product or service helps to address this challenge. Now what?
At MEET, we recommend employing next level lead nurturing assets. Whether it's marketing newsletters, webinars or white papers, client assessments, informational videos, or facilitated discussion groups, these are your best marketing assets that you can promote in the form of an offer.
To transform these assets into an offer you will want to repackage them for promotion with provocative titles. Recall the Got Milk? advertising campaign. Those two simple words got people nationwide to stop and think: do I have milk? If not, I should probably get some. You want an offer that really stands out. With so many communications bombarding trade show attendees as they walk down the floor, it's difficult to stay focused. On top of that, 50% of attendees identify as introverts, meaning it's extra challenging for them to walk up to a booth and start a conversation.
Building a trade show business strategy around the needs of you ideal customers means developing offers that are easy to spot, compelling and overwhelmingly attractive. Sound like your larger business strategy? That's a good thing.
---
About
MEET (meetroi.com) helps B2B growth companies and pavilion hosts effectively leverage at trade shows and in-person events. MEET's processes help its clients ramp-up sales quickly and maintain a steady stream of high-quality prospects going forward. Contact Bill Kenney at MEET today for a free trade show participation assessment bill@meetroi.com or +1 (860) 573-4821.