The Risks and Rewards of USA Exhibition Planning
October 22, 2018

For many foreign B2B growth companies, USA exhibition planning is a daunting task. Much like that first jump into a swimming pool, the risks are real but so are the rewards. You know the water's cold, and that you'll have to work to get to the other side. You're also aware of how refreshing the water will feel once you're in. You do your calculation and take the plunge.  Now it's time to swim.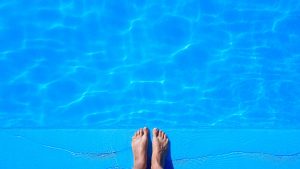 In our webinar: Scale Now, Entering the U.S. Market for Trade Shows and In-Person Events, we explore the dynamics of entering into the U.S. market and how effective USA exhibition planning must take into account the common pitfalls and leverage points of face-to-face marketing. Unique to foreign companies, however, are the unknowns of the U.S. market. Imagine you're used to swimming in hot tubs and are now faced with an Olympic-sized pool filled with other swimmers. How do you navigate these unknown waters?
3 Risks of USA Exhibition Planning
The risks of planning an expansion into the U.S. market are real. Here are three risks we see as the most common:
Diluted management focus—The amount of time and attention it takes to carefully plan for U.S. market expansion means that your management team may have less time and attention for existing operations.
Diverted resources—Any spare resources that you have available from successful markets will be diverted to this new, promising market, putting the stability of these successful markets at risk.
Reputational risks—Expansion efforts that do not succeed can potentially put at risk market, investor, partner, and even team relationships.
Many Potential Rewards
The most obvious rewards of successfully expanding your company into the U.S. are the revenue and profit opportunities that come with entering a market of massive scale.  Others include enhanced credibility and the required systems that serve as a proving ground and can be used to launch expansions into other foreign markets.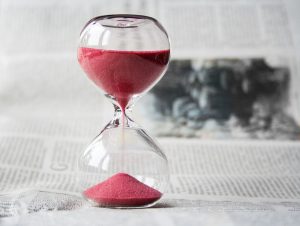 Time is a unique factor that inherently impacts both the risks and rewards associated with U.S. expansion. There is limited sand in the hourglass, particularly for your investors if you are venture capital backed, and certainly for your staff, who may have limited bandwidth for the additional workload. How much time you have available to gain traction may depend on the amount of time your staff and investors are willing to devote and stay committed. There's a need to succeed, but there's also a need to succeed relatively quickly to keep your resources intact.
Why Start with Trade Shows?
In light of the inherent risks and rewards that come with expanding into the U.S. market, exhibiting through trade shows is the most productive place to start for B2B companies. That's because most B2B marketing dollars are spent with the hope of someday getting face-to-face with a target prospect. Trade shows deliver the most efficient way to this objective. Despite their inherent challenges, such as prospects not being labeled and their need to self-identify, the opportunity to interact directly with prospects cannot be matched by other marketing tactics.
The U.S. is a huge market with complex dynamics. The upside is that there are an abundance of trade shows and events to choose from. USA exhibition planning must be considered carefully, based on risk/reward calculations. Fortunately poolside help is out there.
---
About
MEET (meetroi.com) helps B2B growth companies and pavilion hosts effectively leverage at trade shows and in-person events. MEET's processes help its clients ramp-up sales quickly and maintain a steady stream of high-quality prospects going forward. Contact Bill Kenney at MEET today for a free trade show participation assessment bill@meetroi.com or +1 (860) 573-4821.