The Importance of Market Research for Scaling Firms
July 16, 2019

On June 25th we spoke with Michael Vigeant, CEO of Greatblue Research in a webinar we titled: What You Don't Know Can Kill Your Business: Nailing Market Research for U.S. Market Entry.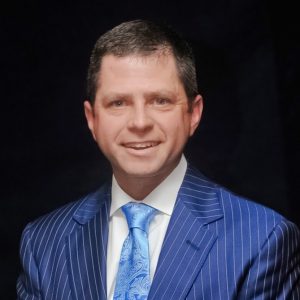 With over 20 years of experience in market research, we thought we'd begin by getting Michael's perspective on how the industry has changed over the years.
How has the market research industry changed?
Back in the '90s, market research was big budgets and long timelines. "What we did in 8 to 12 weeks in the late 90s we do in 8 to 12 days today," explains Michael. "It's all about getting good information—the right information—quickly to help solve problems and answer business questions."
Providing high-quality market research at a pace and price point that the client demands requires a team with a wide variety of skill sets and business acumen. That's what Michael strives for at Greatblue Research.
It also requires that companies embrace data analytics as a methodology. But while the field has evolved in terms of how market research is conducted, it many ways it has stayed the same.
"Today it's still about asking the right questions to allow you to make business decisions, understand your audience, and meet or exceed their expectations."
For companies considering U.S. market entry, what type of market research should they consider investing in?
According to Michael, the most important thing that companies looking to scale to the U.S. market need to learn is their audience—how their product or service is going to meet their needs while maintaining the agility and flexibility to respond to changes in the market.
"Understanding your audience requires understanding expectations, specifically where they're being met and where they're being unmet. This allows you the ability to put together a strategic plan."
One of the biggest mistakes Michael sees is when CEOs try to take the same strategic plan they used to scale in their country of origin and simply replicate it in the U.S.
"Sometimes the simplest business questions can answer some of the most complex problems. Doing a little bit of homework upfront and being humble enough to change your angle of approach based on what you learn about the U.S. market is key."
We followed up by asking Michael what happens when an executive or CEO disregards market knowledge, whether it's for an entirely new market (like the U.S.), or simply a new product in their existing market.
What happens when companies ignore market research?
There's a common misconception among scaling firms that everything is transferable—whether it's a product, service, or decision. And they're not wrong 100% of the time. As Michael points out, many CEOs refer to a "playbook" they use for making decisions that they hold in high regard.
"If there's anything that I've learned from audience measurement however, it's that the playbook is changing because audiences are changing. Their expectations are changing."
In essence, the 'I know my customer' mantra is no longer enough. Customers are constantly evolving, making it necessary to repeatedly break down and refine your definition of satisfaction."
"For example, too many CEOs look only at the cumulative total of the top two tiers in a customer satisfaction index. From this, they'll say, "90% of our customers are happy!"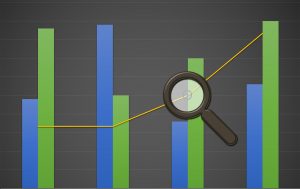 "In reality, the number of customers who are "very satisfied" may have changed over time from 70% to 60% to 50% to 40%.  The cumulative total is still there but people are moving in the wrong direction."
"Typically there are two reasons for this change: a) customers' expectations have changed but the services they're receiving have remained the same, or b) the customer does not understand how the organization has changed."
In both cases, the customer has lost touch with how your product or service is solving their problem. Diving deep into the data, staying in touch with your audience and the trends that are impacting their decisions, these are just a few of the things that market research has to offer.
For more on this topic of market research and its unique value for scaling firms, check out our full conversation with Michael Vigeant here.
For access to all of MEET's webinar content on how to successfully scale your company in the U.S. market through trade shows and in-person events, subscribe to our YouTube Channel.
---
About
MEET (meetroi.com) helps international B2B growth companies soft land and scale in the U.S. through trade shows and in-person events. MEET's processes help its clients ramp-up sales quickly and maintain a steady stream of high-quality prospects going forward.  Contact Bill Kenney for a no obligation conversation: bill@meetroi.com or +1 (860) 573-4821.