The Argument for Soft-landing U.S. Market-Entry
October 2, 2019

In weighing the risks and rewards of U.S. market-entry, the golden rule of financial investing holds true: "never invest money you can't afford to lose." Scaling too early, before you have the proper reserves and stability in your home market, is a serious gamble.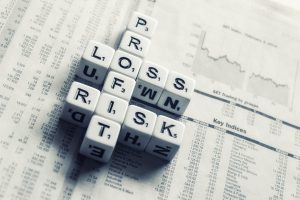 The major difference between financial investing and scaling however is that with financial investing you're encouraged to dip your toes in the water to test your comfort level. Investing in U.S. market-entry, on the other hand, comes with a set of minimum costs.
And while it may not be necessary to invest millions in staffing, marketing, and offshore manufacturing, it is critical that target prospects feel you are 100% committed to serving their market. In other words, dipping your toes and showing mild commitment is not an option.
One of the most challenging tasks for U.S. market-entry firms is determining what level of staffing is required to gain enough traction to not only stay afloat but successfully sail past the competition.
For insight into formulating a staffing budget for U.S. market-entry, we spoke with American manufacturing market-entry guru Lance Scott of Alliance Technologies.
Lance founded Alliance Technologies with a mission to help international advanced manufacturing companies accelerate strategic growth in the American market through direct operational management and expert guidance.
Can one person alone open a U.S. office?
Hiring (or sending over) just one person to open a U.S. office is a bit like trying to run a restaurant on your own. Sure you could seat people, take their orders, cook the food and serve it up by yourself, but would your diners ever return if there's a better-managed restaurant down the road? Even if you make great food, there are a number of factors that go into creating a pleasant dining experience. And chances are, you're not succeeding at all of them if you're understaffed.
In the most competitive market in the world, it's critical that scaling firms offer comparable if not better products and customer service. Lance recommends that scaling firms take a step back before embarking on U.S. market-entry and create a budget that strategically allocates resources to areas most critical for success.
"A lot of time companies think that they will just hire one rep here and that's all they need for their initial expenses. Competing in the U.S. market requires much more."
The theory of soft-landing
At MEET, it is our mission to help international B2B growth companies soft-land and scale in the U.S. through trade shows and in-person events. We focus on trade shows and in-person events because we believe they are the most effective way of getting face-to-face with high-quality executive prospects.
Our business model is designed to solve the precise budgetary challenge that scaling firms face in determining the most cost-effective way to gain traction and find early success in a new market without over-investing resources at the onset
The theory of soft-landing is that firms seeking U.S. market-entry can partner with companies like MEET, Alliance Technologies and other service providers who make up an entire ecosystem specializing in helping companies successfully enter new countries and scale.
Formulating a strengths-based staffing budget for U.S. market-entry
Lance advises that if you're bringing someone over from the home office to lead your scaling venture you want them to be focused on selling and growing the business.  "It's very easy to underestimate all the other things like finance, legal, regulatory and human resources that come with U.S. market-entry growth."
In essence, you want to create a budget that allows your sales team the bandwidth to achieve their goals without over-extending your investment capacity. In other words, allow each team (or individual) to capitalize on their strengths.
This is where a soft-landing partner can be very useful. In the case of Alliance Technologies, Lance's team offers a fractional share C-level management team expertly trained in scaling ventures in the U.S. market to cover non-specialized areas of the business.
This model allows the salesperson, customer service agent or engineer to focus on their strengths and showcase the unique feature of their product or service that makes them competitive.
Whether you choose to do business with Alliance Technologies, MEET or another soft- landing partner, there's no reason to go it alone. The alternative, according to Lance, is a staffing budget that could be up to four times that of a single person, not to mention the upfront one-time capital expenses.
When you've saved enough to invest big but dipping your toe is not an option, a soft-landing partnership can make all the difference in a new market.
For more expert advice on overcoming the challenges of U.S. market-entry, check out our interview with Lance Scott titled: Navigating the Challenges of the American Market: The Impact of a Vast Geographic Territory. 
To check out all of MEET's webinar content on how to successfully scale your company in the U.S. market, subscribe to our YouTube Channel.
---
About


MEET (meetroi.com) helps international B2B growth companies soft-land and scale in the U.S. through trade shows and in-person events. MEET's processes help its clients ramp-up sales quickly and maintain a steady stream of high-quality prospects going forward.  Contact Bill Kenney for a no-obligation conversation: bill@meetroi.com or +1 (860) 573-4821.