Preparing your Team for Trade Show Success, a Conversation with Deidre Diamond: Part 1
August 2, 2018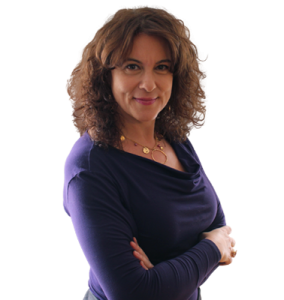 In late July, our team at MEET launched an exciting new series: Coffee and Conversation, periodic live-stream interviews with experts and veterans in the trade show, event, and staffing industries. Our goal with these conversations is to share the wisdom that comes from work on the ground and to identify common challenges and effective solutions.
We debuted Coffee and Conversation by connecting with Deidre Diamond, founder and CEO of CyberSN and founder of Brainbabe. CyberSN, The Cybersecurity Network, is the nation's largest cyber security staffing agency, offering job building and posting services, staffing and strategy consulting, as well as online resources.
After many years of success in the tech staffing industry, Deidre started Brainbabe, a direct response to the use of scantily clad models or "booth babes" at technology trade shows. Deidre witnessed how this trend had not only fostered negative stereotypes about the role of women in tech but had created additional barriers for women seeking to build expertise in the tech industry. Brainbabe changes this dynamic by training and staffing female students to work cyber security events, addressing the cybersecurity talent shortage while simultaneously rebuking and redefining gender stereotypes in the industry.
Deidre joined us to share her wisdom on this month's topic: preparing your team for success at trade shows and in-person events. We started our discussion with a simple question: Why is it important to prepare your team for a trade show event? Why make this investment?
Deidre's immediate response was that events are expensive. Once you factor in the cost of reserving the booth, travel, hotels, and staffing—not to mention the costs associated with time lost in the office, the investment associated with event participation is high. Therefore you need to have a clear expectation of your ROI. Return on investment (ROI) is measured based on clearly communicated goals that are set prior to the event and shared with each team member.
After considering the investment and ROI for each event, Deidre reflected on the importance of preparing your staff to maintain and uphold your brand. A team that presents a cohesive look and upbeat attitude in the booth directly transmits this positivity to prospects. The amount of preparation that one does with their team impacts their brand image significantly as staff feels more confident in their roles.
Finally, it is important to prepare your team so that they have a clear understanding of how their performance will be measured, again based on your ROI assessment. Setting goals ahead of time will deliver a sense of accomplishment for your team members, improving their results. (We will share more on Deidre's reflections on the importance of setting measurable outcomes in Part 2 of this Coffee and Conversation recap.)
Next, we asked Deidre about some common challenges associated with an ill-prepared team.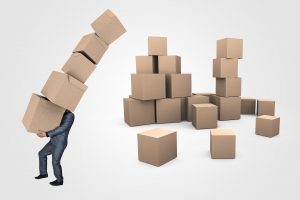 Deidre started off by focusing on a common pitfall in any trade show preparation: logistics. Teams must be prepared to deal with real challenges up to the very last minute, including making sure that supplies have been shipped and received on time, and that the event organizers are upfront about last minute changes. In light of the inevitable logistical challenges associated with large-scale events, having an ill-prepared team can turn a potential hiccup into a heart attack.
Another challenge that Deidre highlighted relates to the type of experiences that inspired her to create Brainbabe. In the technology industry and trade show space, in particular, there still exists a good deal of bias around the role that women play on the event floor. Failing to prepare women for this bias (and in some instances blatant sexual harassment) that occurs in the booth is unfair and puts your female staff at a great disadvantage.
The best way to prepare all staff is by offering a full orientation prior to the event. For first-time staffers and long-time folks alike, walking through each detail of the event, the strategy, the schedule and the communications, in addition to setting up a clear leadership structure are key steps to ensuring trade show success.
About
MEET (meetroi.com) helps B2B growth companies and pavilion hosts effectively leverage at trade shows and in-person events. MEET's processes help its clients ramp-up sales quickly and maintain a steady stream of high-quality prospects going forward. Contact Bill Kenney at MEET today for a free trade show participation assessment bill@meetroi.com or +1 (860) 573-4821.