Partners
Soft Landings and Revenue Generation Partners
In our travels, we get to MEET and work with great partners who deliver valuable services that help our clients get to the next level of success. We'll be updating this list frequently with additional resources so come back often. If you have questions or need a type of resource that is not on this list please email bill@meetroi.com. We'll use our extensive network to help make the right connection for you.
In case you don't know the term, "soft landings" describes companies that are particularly versed at helping international or out of region companies enter new countries and markets.
Sales Support: Appointment Setting
Based in New England, Good Leads is one of the nation's top outsourced business development firms, providing qualified sales lead generation, telemarketing and outbound calling, and market validation services to a variety of B2B clients in technology and government sectors. Companies, government agencies, and economic development groups of all sizes contract their business development specialists to augment their in-house resources, increase sales and foster stronger brands. With experience working with a wide range of companies, Good Leads can quickly adapt their services to match the project needs of even the largest enterprises. The firms credentials are earned from 16 years of service to over 450 B2B firms and many seeking North American business introductions. The firm was selected as the best firm in New England by the U.S. Small Business Administration for assisting non-U.S. firms with market entry services.
Staffing: Sales and Marketing
SomethingNew partners with high growth companies to provide top sales & marketing talent through a disciplined process. We accomplish our purpose by adhering to our core values including integrity, transparency, attention to detail and professionalism. Contact Scott MacGregor at scott@trysomethingnewnow.com or +1 (203) 998-1700
Interim Management

Alliance Technologies offers direct operational management and expert guidance to international advanced manufacturing companies seeking to accelerate growth in the American market. The extraordinary business opportunities within the Americas region are accompanied by a unique set of challenges due to the vast geographic territory, the comparatively high cost of doing business, and intensive focus on new technology. Alliance Technologies partners with international firms to navigate these challenges and establish a robust American presence without the massive financial and managerial burden of an own-operation. Contact Lance A. Scott at sales@allianceamericas.com +1 (203) 226-8895 or click here to request a free consultation.
Market Research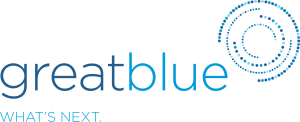 GreatBlue Research leverages the power of data to help our clients make validated, strategic business decisions. A full-service market research firm, our team has been conducting comprehensive qualitative and quantitative research for nearly forty years. All studies are designed in-house to fit each client's individual goals and objectives. GreatBlue works with clients of all shapes, sizes, and industries helping them better understand their markets, customers and employees. We seek to provide our clients with the actionable analytics and insights needed to drive their business success. Contact Brady Lee at brady@greatblueresearch.com or +1 (860) 740-4000
Video & Photography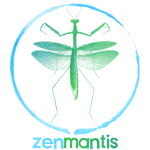 Zen Mantis helps successful companies tell the story of their brand through video and photography.  We understand the subtleties of the American culture and can help communicate your message, especially the moments "in between the words" that make a personal connection with the viewer.  We are a full-service firm that can fit into a variety of budgets.  Our conversational filming style is the perfect place to start when you have something to say, but you're not sure how to say it (or show it!) – and/or if you need a regular stream of content for your website and social media.  For more information, please contact Mike Liebensohn at mike@zenmantis.com or call +1 (203) 665-8874.
Exhibit Booth and Display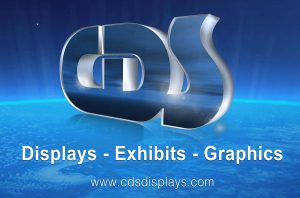 CDS Displays provides unlimited options for trade shows and event marketing displays, exhibits, rentals, and graphics. We can design custom solutions to suit your exact needs or you can choose from hundreds of pre-designed options. Everything we offer is available for purchase or rental. CDS has been one of America's leading display stand and exhibit providers since 1983. Contact Joe Bottone at +1-203-386-0750 or click here to fill out our contact form.
Sales and Growth Strategy

La Vardera & Associates is a business development consulting company. We help international companies enter the US market. By understanding who you are, what you do and what your goals are for the US, we can provide you with a focused, straight-forward and effective business development strategy. Contact Len La Vardera at +1 203-524-2050 or ltlavardera@gmail.com.
Business Incubators and Accelerators

ACTION Innovation Network is a collaborative network of technology business incubators and other entrepreneur support organizations. The network of incubators provides diverse resources and a highly-supportive hub in which entrepreneurs, business leaders, government agencies, community leaders, investors, universities, and other interested organizations can collaborate toward the successful commercialization of technology enterprises that will build a prosperous economy, improve quality of life and sustain the health of our environment. Our customized Pre-Landing and Soft Landing programs are offered to international startups that wish to leverage the knowledge and resources in the region to generate new business opportunities or are ready to initiate their US expansion in Massachusetts/New England.

Startup Port: Empowering business owners for success. Startup Port offers a Hybrid solution of an Incubator+Accelerator under a Co-Foundry platform for startups and growth businesses. We help eliminate "reinventing the wheel", by leveraging all the key-essential knowledge accumulated over decades by our team to connect all this "experiential knowledge" with the best existing "proven" methodologies to build a self-sufficient business from "nothing to success" in a short period of time. We offer a comprehensive process spearheaded by people who understand business and are from business by filling in the gaps startups have in terms of talent, skill, know-how, and connections. If you want to fast-track your business to success click here to contact us.