Maximize Booth Display ROI with an Agile Trade Show Strategy Plan
December 29, 2018

An agile trade show strategy plan approaches each event as an opportunity to test the strength of your value proposition and the effectiveness of your offer to attract qualified prospects.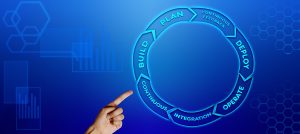 In our post on A/B testing, we talked about the value of rotating between offers in a single day or throughout a show as a means of hypothesis testing. An agile trade show strategy plan allows for these type of quick and easy adjustments based on new knowledge about your buyer persona.
We suspect at this point you're wondering two things:
How can I remain agile while ensuring a strong brand presence?
Is it more expensive to be agile when it comes to booth displays?
We spoke with Joe Bottone, President of CDS Displays on the topic of brand presence and cost of investing in booth displays to help us answer these questions.
Remaining agile while ensuring a strong brand presence
According to Joe, modularity is an important feature in any booth display. Modular booth displays can be repurposed and redesigned over their lifetime and are less expensive to update and fix because they can easily be broken down.
(For more on the 5 types of booth display designs, here's Joe take)
The ability to redesign a booth display based on the scale and scope of each event should in no way impact brand presence. Thanks to the evolution of new materials like fabric and aluminum, it is now easier to effectively brand a portable, modular display.
"Aluminum is strong, light-weight and lends itself to modularity. You can reuse and reconfigure it, put fabric around it, light it, even mount a tv and add shelving. It's a material we highly recommend for exhibits," says Joe.
How often should an exhibitor change his or her display?
Irrespective of the small adjustments one makes inside the booth depending on the show's target audience, we asked Joe from a brand presence perspective, how often he recommends investing in a new display.
According to Joe, when it comes to changing your booth display, there are two schools of thought.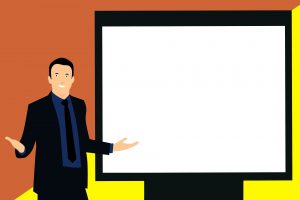 Recognizable: Maintaining the same booth display year after year keeps your brand easily recognizable. Especially for prospects that expressed interest in the past but never entered your sales funnel, maintaining the look and feel of the booth is a useful way to trigger their memory.
Unoriginal: Maintaining the same booth display could send the message to trade show participants, particularly those who attend the same show year after year, that your brand is outdated and unoriginal—i.e. a  "not that booth again" feeling.
Joe recommends changing your booth display after the second year if you are participating in the same events year after year. He feels that "anyone who is trying to use the same exhibit for the third year in a row is doing a disservice to themselves."
Is an agile trade show strategy plan more expensive when it comes to booth display?
The simple answer is no. In fact, not only are portable or modular displays less expensive, the ability to rapid test your hypotheses in a flexible display can significantly increase your trade show ROI.
Joe recalled his own experience using a portable display with two messages printed on either side.
"On day one we were fishing for some very specific people and we just weren't getting the response that we would have liked to get from that message. So we flipped the display on day two with a completely different message and got a great response with qualified prospects."
A MEET, we consistently emphasize the importance of a well-tested offer, particularly for companies entering foreign markets. An agile trade show strategy plan focuses on the power of testing to drive higher transaction rates.
How you invest in your brand presence and booth display should support, not undermine, your efforts to remain agile.
Feel free to check out our full interview with Joe Bottone, President of CDS Displays on the topic: Making a Kick-Ass Exhibit: Everything You Need to Know About Developing an Effective Booth.
---
About
MEET (meetroi.com) helps B2B growth companies and pavilion hosts effectively leverage at trade shows and in-person events. MEET's processes help its clients ramp-up sales quickly and maintain a steady stream of high-quality prospects going forward. Contact Bill Kenney at MEET today for a free trade show participation assessment bill@meetroi.com or +1 (860) 573-4821.