International Scaling and the Art of Partnership Vetting
November 11, 2019

The business world is full of metaphors and famous quotes invoking the importance of finding the right partners and team members to drive success.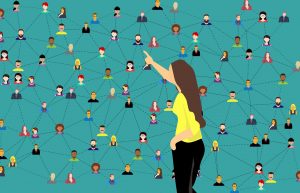 Whether it's "get the right people on the bus" or "it's better to be alone than in bad company," the point is clear: surrounding yourself with the best people to get the job done is critical. This is especially true for international scaling firms.
Identifying the right partners to help you launch at a local or regional scale in a foreign market can be tricky, particularly when it comes to something as important as offshore manufacturing.
For some perspective on the art of partnership vetting as an international scaling firm, we spoke with American manufacturing market-entry guru Lance Scott of Alliance Technologies.
We asked Lance for a recommendation on the best tools international scaling firms could use to validate the capability of new partners, starting with the example of offshore manufacturing.
Quality certifications mean more than you might think
Lance recommends looking at ISO 9000 and TQM (Total Quality Management) as a place to start the vetting process. "It's not only as a measure of quality but a measure of how the quality system is managed. Whether it's ISO or TQM, it's expected in the U.S. that you have some basic quality assurance in place." And that requires good management.
Lance also recommends asking to see a manufacturing partner's quality manual and to ask questions. For example, do they have the latest ISO certification and if not, why?
Depending on the market, there are additional certifications that can help you assess the quality of a potential partner. Meeting FDA manufacturing practices, for example, is another standard to look for—depending on the market.
Advice to international scaling firms: don't be afraid to look internally
If your company is successful enough to consider international scaling then you're clearly doing something right. And while we'd never recommend simply replicating your marketing or customer acquisition strategy in a foreign market, it's likely that your existing methodology for identifying high-quality partners can be used as a model.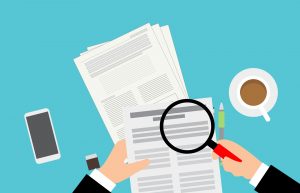 Lance recommends that international scaling firms look internally at their own supplier audits and use them as a guide to developing future partnership vetting strategies. "There's no reason you can't do a lot of that legwork upfront by sending potential partners your supplier quality audits."
Using these supplier audits as a format, scaling firms can begin to look at layers of compliance both with international standards and other U.S. regulatory bodies such as the Equal Employment Opportunity Commission (EEOC) and the U.S. Department of Labor.
For more advice on navigating the U.S. regulatory system, check out this post.
It all comes down to good management
Ultimately, the best partners will be attracted to a well-managed company, and vice versa. From Lance's standpoint, great technology, great customer service, and a great corporate culture are the key ingredients to a successful company.
All vetting strategies require a strong foundation, not only when comes to identifying partners, but particularly when it comes to all the potential political and economic risks and barriers beyond your control.
Whether it's currency fluctuation, tariffs, or political unknowns like Brexit, almost any issue can be mitigated through skillful management and strong partnerships.
That's why before embarking on an international scaling endeavor, we always recommend testing your company's financial readiness as well as your management team's readiness to enter a new market. The results of these tests will both inform your partnership vetting strategy and ensure greater resilience overall.
For more expert advice on overcoming the challenges of U.S. market-entry, check out our interview with Lance Scott titled: Navigating the Challenges of the American Market: The Impact of a Vast Geographic Territory.
To check out all of MEET's webinar content on how to successfully scale your company in the U.S. market, subscribe to our YouTube Channel.
---
About

MEET (meetroi.com) helps international B2B growth companies soft-land and scale in the U.S. through trade shows and in-person events. MEET's processes help its clients ramp-up sales quickly and maintain a steady stream of high-quality prospects going forward.  Contact Bill Kenney for a no-obligation conversation: bill@meetroi.com or +1 (860) 573-4821.