Diving into U.S. Market Entry? Don't be Afraid to Ask for Help
March 24, 2019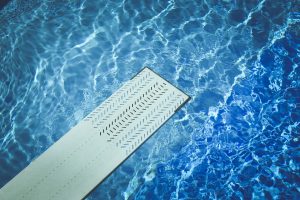 You've spent boatloads of time carefully researching the decision to plunge into the U.S. market. All signs point to yes. It's time to dive in. Fortunately, there are many lifeboats to help keep you afloat—the key is knowing where to look.
At MEET, we help international B2B growth companies soft land and scale in the U.S. through trade shows and in-person events. To learn more about how we can help scale your business in the U.S. market, contact us today.
To highlight some of the work our partners do to support companies endeavoring to scale in the U.S. market, we interviewed Blair Parks, U.S. and Canada Business Manager for the Mayor's International Business Programme, London & Partners.
The Mayor's International Business Programme is a free 12-month program designed to help UK-based high-growth, ambitious scale-ups expand internationally. To learn more about the program, check out their site here.
How does London and Partners help companies taking the plunge into U.S. market entry?
"Our primary goal is to help connect founders to networks and mentors," shared Blair.  "In a place like New York where there are so many associations and networking groups, even investor groups specifically designed to serve Europeans founders, it's difficult to know where to focus your energy."
Your goal as a founder in a new market should be to meet as many people as possible that can inform and support your business strategy. From an events perspective, however, Blair warns that founders should be selective. "SXSW may be awesome for some founders, but it's big, saturated, and while fun, may not be a great fit for everyone."
Key Advice! Foreign founders have exclusive access to a number of networking groups and events uniquely tailored to their needs. Don't miss out on these opportunities to meet investors and learn from peers.
The value of building relationships when scaling in a new market
While events are a great way to build your business network, the underlying goal is to build relationships. Introducing your team to people in the new market will not only help them assimilate and learn the culture, but it will also help them build social support networks that will keep them onboard. It's important to understand every networking opportunity for the full value it can offer your team.
Building relationships with companies who have achieved U.S. market entry may also help you gain valuable advice and avoid common pitfalls.
Support with finding investment
U.S. investors are not interested in one-off introductions warns Blair. Equipped with their own teams of researchers, VCs have no trouble finding the best of the best. "They will take meetings if a company is persistent and has a good sell, but in general, they are not interested in these type of opportunities."
London and Partners works to connect investors with UK-based scale-ups through exclusive events. Investors are most interested in maximizing their time by meeting groups of companies. Blair's team facilitates these opportunities.
Key Advice! It's not always necessary to have an existing U.S. office or existing U.S. customers in order to get funding from a U.S.-based VC. That said, you may be asked to set up an office with senior leadership on the ground, so prepared to move quickly!
In preparation for meeting with investors, Blair encourages founders to research those who are truly the best fit for their company. "Look at their history and their appetite. Look at the profiles of those they've invested in previously and how many were European startups."
Support with building your team
According to Blair, European scale-ups often face difficulties and frustration when recruiting and hiring high-quality employees. Many scale-ups fail to invest in accountants and HR advisors to support this process.
"When putting out a job description and assembling your employee benefits package, companies need to know how to appeal to U.S. talent and how to be competitive. Dedicated HR firms can help"
"In order to attract the best talent, you need to do everything you can to stand out. That means getting it right from the beginning."
Be bold and ask for help
From Blair's perspective, those taking the plunge into U.S. market entry have two things to learn from American companies: be bold and ask for help.
"You need to think like an American. Don't be afraid to say you're the best because that's how American companies present themselves."
"Americans are also not afraid to ask for help. It's part of our culture. Keeping everyone—customers, investors, team members, in the loop at every stage and seeking out support from peers and mentors when you need it is crucial to U.S. market entry success."
To learn more about this topic and the work of London & Partners, check out our full interview with Blair Parks on Issues and Opportunities when Endeavoring to Scale in the U.S. Market.
---
About

MEET (meetroi.com) helps international B2B growth companies soft land and scale in the U.S. through trade shows and in-person events. MEET's processes help its clients ramp-up sales quickly and maintain a steady stream of high-quality prospects going forward.  Contact Bill Kenney for a free, no-obligation consultation bill@meetroi.com or +1 (860) 573-4821.