Choosing Early Sales Traction
October 28, 2019

Sales traction, ideally early sales traction, is requisite for every scaling firm. Therefore, if given the choice, wouldn't all firms devote the necessary resources to achieving sales traction as quickly as possible?

The answer, strangely enough, is no.

Each internationally scaling firm takes a slightly different approach to new market entry based on unique industry, economic and budgetary factors as well as customer demands. At MEET, we believe that despite these differences there exists a set of best practices for international scaling which take into account the sensitive factor of time.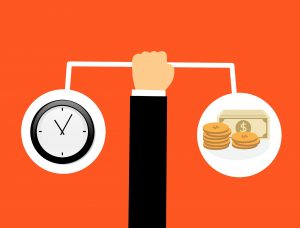 Like sand in an hourglass, time does run out for scaling firms, especially those exploring U.S. market entry.  Money, investor support, and co-founder and employee retention: all are limited resources during a high stakes expansion.
For some additional insight into the critical factor of time in U.S. market-entry and the element of choice for scaling firms, we spoke with American manufacturing market-entry guru Lance Scott of Alliance Technologies.
Lance founded Alliance Technologies with a mission to help international advanced manufacturing companies accelerate strategic growth in the American market through direct operational management and expert guidance.
Sales traction and the element of choice
Internationally scaling firms have two options when it comes to achieving sales traction in a new market:
Commit resources to partners like Alliance or MEET to soft-land the company and deliver early sales traction. (For more on the theory of soft-landing U.S. market-entry, see this post.)
Budget for a 12-18 month (i.e. realistic) gestation period for first orders to come to revenue recognition.
How scaling firms choose between these two options comes down to comfort level, but more importantly, it comes down to maximize speed and the probability of success while at the same time managing risk and operating expenses.  "If you have a certain number, you can pretty easily say what sort of revenue and profitability is needed to be at reasonable operation for a set period of time," shared Lance.
How important is the time factor?
Back to our hourglass analogy, time is perhaps the least talked about factor to U.S. market entry and also one of the most critical. In the absence of sales traction and early wins, scaling firms begin to lose two of their most highly valued assets:
Co-founders and team members: the best and brightest will begin to look for better opportunities as they suspect the ship is about to sink
Investment interest: those previously interested will start to drop off when signs of success do not present themselves.
Making the best use of your time
We couldn't agree more with Lance's assessment that the best approach requires a network of pre-launch market researchers and on the ground reps that can help firms identify key account targets and audience trends.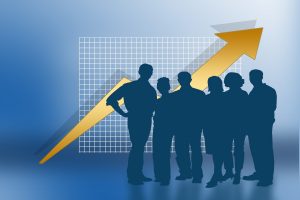 Implementing layers of support that can both gather information and act on it without an over-investment of time and money will deliver the early traction to keep both investors and valuable team members on board.
Can you choose how long it takes to get traction in a new market?
To some degree, yes.
Because while you may not always be able to predict success, understanding the critical factor of time and the importance of early sales traction in the precarious process of international scaling will clarify the decision of whether to seek support or go it alone.
And while early sales traction can still take seemingly forever to materialize, putting in place the right mechanisms to measure and analyze every point of data that comes back from the new market will be the best predictor of all.
For more expert advice on overcoming the challenges of U.S. market-entry, check out our interview with Lance Scott: Navigating the Challenges of the American Market: The Impact of a Vast Geographic Territory.
To check out all of MEET's webinar content on how to successfully scale your company in the U.S. market, subscribe to our YouTube Channel.
---
About
MEET (meetroi.com) helps international B2B growth companies soft-land and scale in the U.S. through trade shows and in-person events. MEET's processes help its clients ramp-up sales quickly and maintain a steady stream of high-quality prospects going forward.  Contact Bill Kenney for a no-obligation conversation: bill@meetroi.com or +1 (860) 573-4821.