Virtual Event Networking: How Not to #FAIL
March 16, 2021

One year ago, virtual events were limited to particular industries. Today they're everywhere. That's because in the absence of in-person events, we've had no choice but to embrace virtual platforms as a means of building and maintaining our professional networks.
But if everyone's networking through virtual events, then why doesn't it feel easier?
Having hosted, attended and evaluated numerous events in 2020, we've identified three of the most likely reasons why virtual event networking still feels challenging in 2021.
Fortunately, we've also identified 10 ways to guarantee better results at your next virtual event.
Three reasons why virtual event networking still feels hard
#1 It's difficult to know who else is in the room
MOST event attendees do not take the time to complete their bio on the virtual event platform. This makes it almost impossible to know who is in attendance. Even when a platform utilizes AI to match registrants, it's very difficult to make high quality connections in the absence of profile data.
#2 Practically every virtual event uses a different platform
Chances are, almost every virtual event you attended this last year used a different platform–interesting if you're looking for insight into the growth of the virtual platform industry, less interesting (not to mention intimidating) if you're trying to meet quality prospects and maximize ROI.
For insights into the growth of the virtual event industry and what to expect for 2021, check out our interview with Allen Yesilevich, Head of Marketing & Growth at Accelevents or read the highlights here.
#3 The learning curve is steep
In addition to platforms being new, most attendees don't log on prior to the day of the event. That creates a steep learning curve for new users, further complicating their engagement during the event. Case and point is this User Guide put out by one virtual event networking platform Remo. Amazing resource, but a lot of onboarding for just one facet of platform.
But don't fear!
10 strategies to overcome these and other challenges at virtual events
#1: Take the time to log onto the platform prior to the event. Even just 20 minutes exploring the site will go a long way. Some events open networking access up to a month in advance, leaving you plenty of time to get started.
#2: Set up your bio and upload a picture. Even a bad one is better than none when it comes to building relationships.
#3: Know the persona you're targeting. This is critical for any event but especially when profile data is inconsistent and you need to rely on other clues.
Not sure you've nailed your buyer persona? Check out MEET's 8 Point System to ensuring virtual event ROI.
#4: Use the system's intelligence to connect PRIOR to the event via email and start a conversation or schedule a one-on-one.
#5: Do your research via external tools such as LinkedIn to gain background on event registrants and prepare for one-on-one meetings.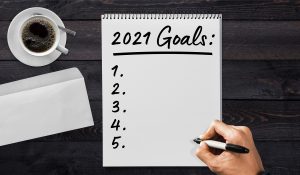 #6: Set clear goals around the type of people you want to connect with, how many, and what you want to learn about them. Clearly defined goals help you to measure your own success across events as well as your team's performance.
#7: Be active and visible during the event. That means asking good questions, engaging the exhibitors, and leveraging all available networking sessions.
#8: Be efficient with your time. Once you've connected with the right person, close for the next step. Secure an 'offsite' meeting and move on the way you would if you were in-person.
#9: Don't forget to engage speakers and sponsors. They are selected because they are opinion leaders and know the industry.
#10: Last but certainly not least, Follow up!
Why a good follow-up strategy is more important now than ever
Nothing is more important than follow up according to Kelly Kenney, Head of Strategic Partnerships at MEET. "Virtual events work for a chat and brief exchanges, but they're not optimal for engaging in the very complicated things that humans do to build trust."
If virtual event networking seems hard, that's because it is. Therefore the important differentiator, in any event but especially with virtual, is a finely tuned follow-up strategy.
"At the end of a virtual event, you've connected on fewer levels," shares Kelly. "Your ROI depends on establishing a thread to build identity and trust. And for that, follow-up is your greatest asset."
---
About
MEET (meetroi.com) helps international B2B growth companies soft-land and scale in the U.S. through trade shows, virtual and in-person events. MEET's processes help clients ramp-up sales quickly and maintain a steady stream of high-quality prospects going forward.  Contact Bill Kenney for a no-obligation conversation: bill@meetroi.com or +1 (860) 573-4821