Trade Show Strategy Plan 101: Set Up Your Sales Team Up for Success
December 14, 2018

With 50+ years of trade show and in-person event experience, we know salespeople play a critical role in your trade show strategy plan. Heck, we are salespeople! That is to say, we have a deep understanding of the skills necessary to move prospects through a sales and marketing funnel and nurture them to the point of conversion.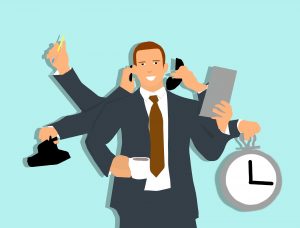 That's why we get concerned when capable salespeople are incorrectly utilized. In other words, given too many tasks that they can, though should not perform at a trade show or in-person event.
MEET helps B2B growth companies effectively leverage trade shows and other events. In supporting clients with their trade show strategy plan, we focus on making booths more productive—a key predictor of ROI.
Why? Because with nearly 100% of B2B marketing aimed at getting face-to-face with the target prospect, trade shows deliver the most efficient way to this objective.
Today, trade shows are more relevant than ever, making how we execute our presence at them worth every minute of our attention.
Setting up your sales team for success means placing them in roles that are best suited to their skill set and core responsibilities. So where do they belong at a trade show? The answer is not in your booth.
5 reasons why salespeople should never be in your booth
Reason #1: Salespeople tend to have long conversations
When you put someone who knows a lot about a product or service in front of a potential customer, they tend to flex that knowledge—resulting in (on average) a 15 minute-long conversation. At 15 minutes each, that's a maximum of 32 conversations per day. Your trade show strategy plan should set that goal at several hundred conversations per day per booth staff, i.e. this ain't going to cut it.
(For more information on how a trade show consultation strategy can help to increase your transaction rate, check out this post.)
Reason #2: Salespeople are focused on selling
Seems like an obvious statement we know, but it's an important reminder that salespeople sell because that's how they are trained and how they're used to being compensated. The booth, however, is not designed to generate sales; it's designed for prospect identification.
Converting prospects into customers is the job for salespeople after the work in the booth has been performed. Placing salespeople in the booth to identify prospects gives them a task that simply does not fit their DNA.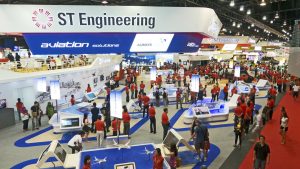 Reasons #3, #4, and #5: There are much better roles for your salespeople at an event
Meetings: One-on-one meetings are the most valuable way for salespeople to connect with customers, prospects, partners, and centers of influence identified as key stakeholders in your trade show strategy plan. Meetings can help move these relationships to the next level of your sales funnel. This is each salesperson's highest leverage activity.
Walk the show: send your salespeople out on the floor to identify and reconnect with these same individuals. This gives them the time to engage in longer, more meaningful conversations, gain a better sense of the competition, and improve their industry knowledge.
Participate in content: You want your salespeople to be in every workshop that their prospects are in. You want them to learn the content and the language that resonates with their prospects. These spaces also provide additional opportunities for connection.
(Check out advice from our own Trade Show Ninja Kelly Kenney on how to leverage workshops to connect with prospects.)
There are a lot of fundamentals to putting together a highly effective trade show strategy plan. Setting your sales team up for success is not only important to your ROI, but it will also keep your best and brightest on board and ready for action.
---
About
MEET (meetroi.com) helps B2B growth companies and pavilion hosts effectively leverage at trade shows and in-person events. MEET's processes help its clients ramp-up sales quickly and maintain a steady stream of high-quality prospects going forward. Contact Bill Kenney at MEET today for a free trade show participation assessment bill@meetroi.com or +1 (860) 573-4821.