Performance Assessment
NEED REPAIRS?
Are you frustrated that your trade show investment isn't producing results? If so, our assessment program can help. Whether you're just running rough or completely broken-down our comprehensive diagnosis will help get you back on the road and running efficiently in no time.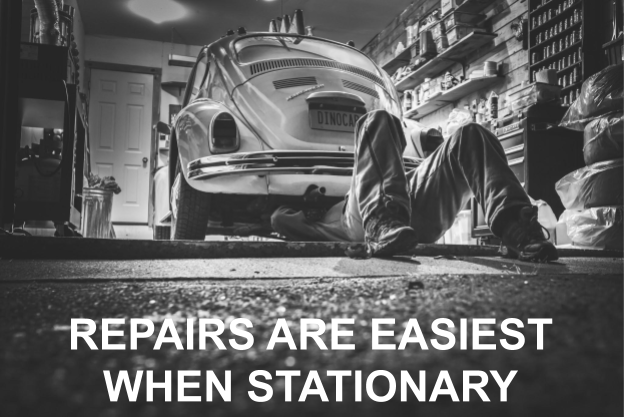 Pit-stops like this are perishable opportunities to perform better in the next leg of the race. When the light turns green, you want your growth strategy operating on all cylinders. Choose from a variety of assessment levels that will help you capitalize and prosper. Contact us today to get started.
End Your Frustration Now!
MEET Trade Show Performance Assessment Options
---
Level 1: Check Engine Light Assessment: This assessment is focused on analyzing your trade show event selection. The check engine light assessment includes a review of:

All events and organizations you participated in in the last 12 months
Any events and organizations you plan to attend (virtually or in-person) in the future
Goal-setting
Target persona and attributes
Click HERE to discuss a check engine light assessment for your company
---
Level 2: Tune-Up Assessment: This assessment is focused on analyzing your trade show event selection and marketing. The tune-up assessment includes a review of:

Everything from Level 1 plus…
Integrated marketing
Exhibit messaging and prospect identification strategy
Lead handling
Click HERE to discuss a tune-up assessment for your company
---
Level 3: Overhaul Assessment: This assessment is a more holistic review of your trade show process and performance. The overhaul assessment includes:

Everything from Level 1 & 2 plus…
Staff plan, preparation, and deployment
Prospect handling and follow-up methods
Measurement and analytics
Click HERE to discuss an overhaul assessment for your company
---
Contact Bill Kenney to discuss which assessment is right for you
+1 (860) 573-4821 or bill@meetroi.com