Three Challenges, One Solution: Strategic Partnerships
September 5, 2018

We were recently inspired by an article released by Octopus Ventures (a London-based VC firm) highlighting the most common challenges faced by European CEOs while expanding to the U.S. market.  Through interviews with 50+ VC-backed CEOs, they uncovered a number of challenges shared by many of our clients. At MEET, our aim is to improve trade show and event participation ROI while establishing a methodology for benchmarking and continuous improvement. In other words, we aim to address the most pressing challenges of today while minimizing the risk of future challenges tomorrow. Here's a great example of how MEET's services address several of the challenges highlighted in this article.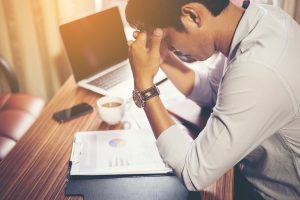 According to research from Octopus Ventures, three major challenges (among many) identified by European CEOs who recently expanded to the U.S. market are:
High set-up costs
Timing of market entry, and maintaining stability at home during the expansion.
Selecting local talent capable of keeping pace with growth goals.
As the article rightly suggests, the cost of U.S. market entry is often underestimated. In addition to obvious startup expenses, there are the costs associated with senior management's need to juggle responsibilities and the time it takes to perfect one's strategic plan. Support for CEOs leading an international expansion is not readily available, and effective penetration into the U.S. market relies upon a certain set of skills that can effectively sustain growth at home and abroad. Finally, making the right decisions in a foreign office, such as hiring new talent, can be a challenge due to intense competition from American companies:
"The job market is very liquid, driving up prices and lowering retention. Meanwhile, customers expect a local presence and local services. Strong local partners — experts, service providers, strategic partners — are impactful for success."
We couldn't agree more. At MEET, our solution to addressing all three of these major challenges is through key, on-the-ground strategic partnerships. These relationships, with channel partners, referral sources, and other companies and individuals that have some type of cooperative alignment, allow the core team to stay focused on the primary deliverables, better control costs, speed learning, and reduce risks associated with expanding to foreign markets.
The power of strategic partnerships is perhaps best illustrated by example. Back in June, MEET staff participated in the 2018 SelectUSA Investment Summit, an event hosted by the U.S. Department of Commerce to attract and facilitate foreign direct investment (FDI) into the United States. There we met a Polish company looking to find a manufacturing partner in Florida. As a means of facilitating this process, controlling costs and reducing risks associated with expansion into the U.S. market, MEET partnered with this company to offer several services. These include attending several manufacturing industry events in Florida on their behalf, and use of MEET's vast network to build a list of the top-flight finalists from which they can select a local manufacturing partner. In doing so, MEET will also build a manufacturing partner identification and selection process to improve and streamline the selection of additional manufacturing partners as the company expands further throughout the U.S. over the coming years.
By having a local manufacturing partner, our client will be able to leverage their years of market experience and sales network to create some initial success all the while not over-committing their own resources, i.e. people, time, and money.
MEET will also be performing a variety of pre-market-entry tests at trade shows and events for the Polish company. These tests will validate the best early buyer personas, value propositions, and offers. The goal will be to ensure early traction and sustained growth. We have found that early traction is a critical element not only to the venture's success but also to retaining key team members and investor support.
Three common challenges faced by CEOs seeking success in the U.S. market; one solution that gets the job done. Expanding your business into a foreign market is never an easy task. Finding strategic partners ensures you won't have to do it alone.
---
About
MEET (meetroi.com) helps B2B growth companies and pavilion hosts effectively leverage at trade shows and in-person events. MEET's processes help its clients ramp-up sales quickly and maintain a steady stream of high-quality prospects going forward. Contact Bill Kenney at MEET today for a free trade show participation assessment bill@meetroi.com or +1 (860) 573-4821.