How to Ensure Your Trade Show Strategy is Complete
January 21, 2020

If you follow our blog and webinar series, you know that trade show strategy is a big focus of our work. For one, it's because we truly believe that a well-crafted, well-executed strategy is critical to maximizing trade show ROI.

Second, we've noticed that many B2B marketing strategies stop short at goal setting and lack the type of validation measures to justify the time and resource commitments therein.

Assuming you've jumped into 2020 with a trade show strategy in place, how can you guarantee that your plan is complete? Will it deliver sustained ROI?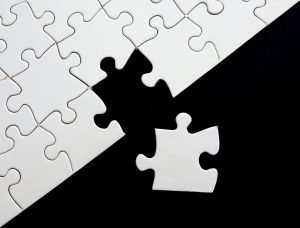 Beyond setting goals and selecting events, what are the indicators of a complete trade show strategy? Start by asking these questions.
What will I learn?
Let's assume that you've followed our advice and identified a minimum of one event per month for the next 12-months.
Remember, none of these events should be place-fillers; each presents a unique audience and opportunity to achieve your marketing goals.
It's critical that every commitment of resources be understood not only in terms of ROI, but as an opportunity to learn. Testing, specifically A/B testing, is one of the easiest ways to learn about the effectiveness of trade show strategy plan.
At MEET, we typically recommend that our clients test the effectiveness of at least one of three areas at every trade show:
Buyer persona
Have you identified the right persona?
Value proposition
Are you using the right value proposition for this particular audience?
Call to action
Does your call to action trigger high-quality prospects to self identify and opt-in amongst the sea of trade show participants?
We recommend performing these A/B tests by breaking down a full or multiple-day event into half-day segments. Test one assumption in the morning, and a different assumption in the afternoon.
For more on A/B testing, check out this post.
The goal of testing is to provide greater insight into which technique produced the most value. You can then use this knowledge to inform your trade show strategy for future engagements, hence adding significant depth to your overall marketing plan.
Orienting yourself toward learning is a simple and effective way to implement a feedback loop into your strategy, in turn ensuring consistent opportunities for iteration and improvement.
Who will lead?
The key to actualizing your trade show strategy is identifying who will take the lead at each event. Simply allocating staff to events (i.e. bodies to marketing goals) is unlikely to deliver sustained ROI, if any at all.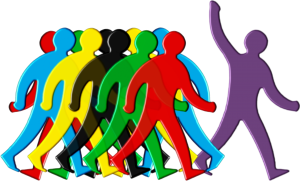 Identifying a leader for each event in your plan and viewing these responsibilities as professional development opportunities is an important indicator of a well-crafted plan.
At MEET, we emphasize the importance of event staff training and preparation prior to each event. That means ensuring that team members know their roles and responsibilities and understand how their unique function, whether it's prospect identification, engagement or enrollment, contributes to the team's larger goals.
For more on how to prepare your event team for success, check out this post: Help Your Event Team Help You.
Identifying one onsite leader for each event is a great first step. Developing a curriculum for team orientations, and a schedule for multiple pre-event engagements is also important for encouraging shared ownership and clean lines of communication.
Finally, focusing on leadership helps build sustainability as the next generation of leaders is developed.
Accountability
What's the best indicator of a complete trade show strategy plan? The answer is never letting it hit the shelf.
Because whether your bailiwick is marketing, sales, communications, or partnerships, every measure of success boils down to an accountable process. Building opportunities for testing and training will get you there.
For more on how to ensure trade show success in 2020, check out our recent webinar on this topic. To check out all of MEET's webinar content on how to successfully scale your company in the U.S. market, subscribe to our YouTube Channel.
---
About
MEET (meetroi.com) helps international B2B growth companies soft-land and scale in the U.S. through trade shows and in-person events. MEET's processes help its clients ramp-up sales quickly and maintain a steady stream of high-quality prospects going forward. Contact Bill Kenney for a no-obligation conversation: bill@meetroi.com or +1 (860) 573-4821.