Six KPIs for Measuring Success of a Scaling Business
August 5, 2019

While every company chooses to measure success differently depending on their scope of service and product features, certain KPIs unite all successful companies. For firms scaling to the U.S. on a tight budget and timeline, keeping close tabs on metrics of success can make a world of difference.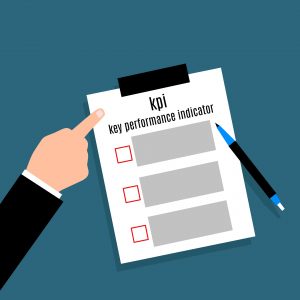 What are these common KPIs that all scaling firms should be tracking?
For the best answers we could find, we checked in with Michael Vigeant, CEO of Greatblue Research. We interviewed Michael in a webinar on June 25th, 2019 titled What You Don't Know Can Kill Your Business: Nailing Market Research for U.S. Market Entry.
How should companies begin to determine which KPIs to measure?
Michael was the first to raise the issue of shared KPIs that every successful business has achieved.
"Successful companies understand their audience and they've taken steps to make sure they're servicing them well—through competitive pricing, superior service, and/or simply making it easy to do business with them."
"When you start to think about how to determine KPIs, whether you're a scaling firm or one that has been established in the U.S. for a long time, it's helpful to understand those characteristics that made your business successful in the first place."
For example, Michael pinpointed satisfied and engaged internal and external customers as a key determinant of success that should be measured and tracked closely.
Six KPIs critical for measuring success
Michael recommended six KPIs that scaling companies should use to measure success, in relative order of importance.
Number of attempts or contacts to solve a problem
. The fewer times it takes to reach a customer and convince them you are capable of solving their problem, the better.
Customer and employee satisfaction. 
This boils down to how well you treat your employees. High satisfaction rates among employees and strongly correlates to strong satisfaction amongst customers.
Cost of products and services in terms of value. This can be as simple as asking the question: "Do you feel like you are getting value for the price?" At the end of the day, your goal is to determine whether your customer feels that every service you offer is worth the investment—no matter the price point. For more on the importance of value to the U.S. market and general expectations, check out this post.
The speed and reliability of your service. 
High levels of competition and innovation in the U.S. market have made speed of service and reliability increasingly important.
Role as a community partner. 
Customers want to understand that you're a good community partner and corporate citizen and that you're committed to minimizing your impact on the environment. They also want to see that you're engaged in the local community and that you're giving back, whether philanthropically, through volunteering, or by sponsoring events.
Awareness versus perception
. These are actually two KPIs grouped together to measure their correlation. They reflect how much people know about your product or service in relation to how they evaluate it.
If your company is able to offer the right solution to a customer's problem but they aren't aware of you, that's a lost opportunity. Understanding how much your customers know and how they relate that knowledge to feelings about the quality of your offering are two important variables.
What kind of approach delivers the best KPI results?
For Michael, the best results come from companies that are authentic, open and honest about how they conduct business.
"If I know who I'm serving, whether it's a B2B or B2C scenario, and I know what they expect of me, I can have an honest conversation with them about the value we deliver and our unique solution."

These qualities (honesty, authenticity, and openness) go a long way according to Michael. They also cut down on the time and the energy it takes from having an initial conversation to closing a deal in that they accelerate the speed of trust.
And for scaling businesses on a tight timeline in a foreign market, accelerating the speed of trust is vital. By the way, if you haven't read it, The Speed of Trust is an amazing book. Every human should read it.
For access to our entire interview Michael Vigeant, CEO of Greatblue Research, check out this link.
To check out all of MEET's webinar content on how to successfully scale your company in the U.S. market through trade shows and in-person events, subscribe to our YouTube Channel.
---
About
MEET (meetroi.com) helps international B2B growth companies soft land and scale in the U.S. through trade shows and in-person events. MEET's processes help its clients ramp-up sales quickly and maintain a steady stream of high-quality prospects going forward.  Contact Bill Kenney for a no obligation conversation: bill@meetroi.com or +1 (860) 573-4821.