Selling at Trade Shows as Part of a Larger Plan
September 22, 2018

Selling at Trade a Show is not an activity to take lightly. It is a marketing and sales opportunity that requires extensive planning and preparation. When done well, selling at trade shows can easily be your best opportunity to get face to face with your ideal customers. Maybe hundreds of them.

In our recent post: Personalizing Your Trade Show Business Strategy, we talked about buyer personas and how to assemble them using customer interviews. The purpose of developing a buyer persona, or semi-fictional representation of your ideal customer, is to drill down on the precise goals and challenges of the individuals in your target market. While target customers will inevitably shift over time as both your company matures and the market changes, maintaining a well-informed trade show business strategy requires that you hone in on precisely who it is that you are aiming to meet prior to each and every event you participate in.

In this post, we'd like to focus on how to apply your hard work in developing buyer personas to annual and individual event plans.
Using Buyer Personas to Guide Your Annual Trade Show and Event Plan
Rather than employing a "Lazy Susan" approach to selling at trade show, i.e. taking advantage of whichever opportunity is offered in front of you, we recommend devising a data-driven annual plan. Referencing your buyer personas should inform you of which type of events your prospects are most likely to attend, and whether they are focused locally, regionally, nationally or internationally. Data from your buyer persona should also inform your participation strategy based on how your ideal customer typically engages with fellow participants. Do they generally spend time listening to speakers and opinion leaders or do they spend most of their time on the floor with exhibitors and sponsors?
Finally, buyer persona data may inform your decision of whether to join industry groups or associations. Particularly for young companies in growth mode, participation in local or regional associations can help to develop strong customer density within a region, industry, or customer type that will help your company grow faster and more efficiently.
Using Buyer Personas to Guide Your Individual Trade Show Plan
Selling at trade shows that you've hand selected based on buyer persona data offers an array of opportunities for customization. You may use buyer personas to determine how you will participate in the event—as a speaker, exhibitor, or sponsor, as well as where is the optimal place for your booth on the show floor.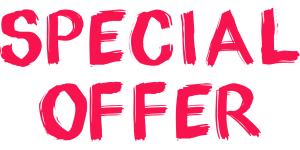 Buyer personas are also critical to informing your offer strategy. Your booth offer must speak directly to the prospects you are aiming to attract. For example, at an event of 10,000 people, your buyer persona data may project that 200 prospects will be in attendance. Your goal in designing your offer should be for 9,800 people to walk by without stopping. Only your prospects should be attracted with the right offer.
Design your offer to speak directly to your ideal customers and only your ideal customers. The more shiny objects, be they candy, pens or iPad offers, that you have in your booth that attracts the general attendee, the less of your prospects will see you. The 200 that stop to engage with your team—they are high-quality prospects.
Selling at trade shows requires exhibitors to make a number of decisions prior to hitting the floor. Using buyer personas to develop annual and individual event plans are an excellent way to ensure that each of these decisions will get you one step closer to your ideal customer.
---
About
MEET (meetroi.com) helps B2B growth companies and pavilion hosts effectively leverage at trade shows and in-person events. MEET's processes help its clients ramp-up sales quickly and maintain a steady stream of high-quality prospects going forward. Contact Bill Kenney at MEET today for a free trade show participation assessment bill@meetroi.com or +1 (860) 573-4821.