SelectUSA Pro Tips – Part 3 of 3
June 6, 2022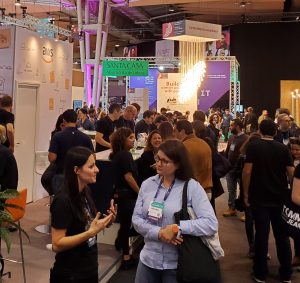 There are a little over 2-weeks to go until SelectUSA 2022 and the last elements of your preparation should be coming together. As some have described it, this is the "World Cup" for U.S. market entry. Hundreds of support resources from the federal government, every state, many regions, business investors, and service providers will be on hand to help accelerate your successful U.S. market entry and expansion.
We are sharing our pro tips for getting the most out of SelectUSA 2022 as a participant. Today's installment will focus on successful participation. Follow these links to review Part 1 – Strategy and Part 2 – Preparation.
These same rules can be applied to participating in any event.
Participation
Now that you've established your goals, defined your targets, developed a plan, and clarified your communication it is time to participate. This is just like buying a gym membership and consulting your personal trainer. The next step is to of course get into the gym and do the work. The top 3 items related to participation are:
Divide and conquer: One of the biggest errors that event participants make is to work an event as a group. At SelectUSA you will make more high-value relationships by dividing and conquering. When team members work the event independently you will not only multiply the number of high-value contacts made but you will also showcase the quality and commitment of your team. Empower your team to be productive and effective independently.
Engage: Be present at the event. Remove as many distractions as is possible so that you maximize the number of meetings and interactions with your target prospects, investors, multipliers, centers of influence, etc. SelectUSA is a short sprint. The conference has many components and lots of before and after-hours opportunities. You can't do it all, so make sure what you do you do well.
Follow-up: In the U.S. follow-up is quick, professional, and direct. Pre-write your post-SelectUSA base follow-up text so that your notes can be sent out promptly. The most advanced at follow-up will send their notes out on the same day as meeting contacts. Another motivator is that on 1 July many Americans will break for the 4th of July holiday. Follow-up not done quickly is almost guaranteed to get a slow response if at all.
---
About
MEET (meetroi.com) helps international B2B growth companies soft-land and scale in the U.S. through trade shows and events. MEET's processes help its clients ramp up sales quickly and maintain a steady stream of high-quality prospects going forward. Contact Bill Kenney for a no-obligation conversation: bill@meetroi.com or +1 (860) 573-4821.