SelectUSA Pro Tips – Part 2 of 3
May 5, 2022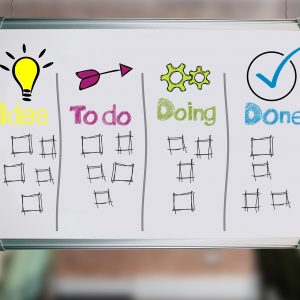 There is only 1-month to go until SelectUSA 2022 and it's not too soon to start your preparation. As some have described it, this is the "World Cup" for U.S. market entry. Hundreds of support resources from the federal government, every state, many regions, business investors, and service providers will be on hand to help accelerate your successful U.S. market entry and expansion.
We are sharing our pro tips for getting the most out of SelectUSA 2022 as a participant. Today's installment will focus on developing your preparation. Next month, in part 3, we'll tackle participation. Check out part 1 on "strategy", here.
These same rules can be applied to participating in any event.
Preparation
Now that you've established your goals and have a plan it is critical to prepare. Like practice for an athlete or musician, preparation assures positive results. The top 3 items related to preparation are:
Set appointments: Set as many pre-event and event appointments with target individuals as makes sense with the goals that you've set. Pre-event appointments allow you to cover many of the preliminaries so that your appointments at the event can be 2nd level and much more productive.
Develop your value proposition and self-introduction: Your ability to convert meetings into opportunities will largely depend on how well you communicate. Any audience that you speak with be they customers, investors, EDOs, or partners will want to know succinctly what you do, what you need, and what's in it for them. Keeping this initial statement to 30-seconds or less is ideal. The goal is to create interest and a conversation.
One-page overview and business cards: A one-page overview of your company, your expansion goals, and your needs creates tangibility and clarity for any audience you will meet with. This document also allows your audience to take notes and more easily remember and share your details with others on their team. Business cards have a similar effect and can communicate a great deal simply and affordably.
---
About
MEET (meetroi.com) helps international B2B growth companies soft-land and scale in the U.S. through trade shows and events. MEET's processes help its clients ramp up sales quickly and maintain a steady stream of high-quality prospects going forward. Contact Bill Kenney for a no-obligation conversation: bill@meetroi.com or +1 (860) 573-4821.