Nail the Follow-up: Close More Sales, A Conversation with Scott MacGregor – Part 1
October 1, 2018

In late July, our team at MEET launched an exciting new series: Coffee and Conversation, periodic live-stream interviews with experts and veterans in the trade show, event, and marketing industries.  Our goal with these conversations is to share the wisdom that comes from work on the ground and to identify common challenges and simple solutions.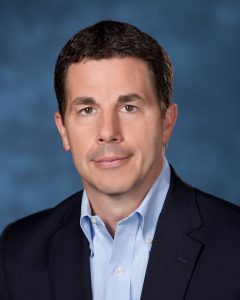 On September 19th we connected with Scott MacGregor, Founder and CEO of SomethingNew. After 17 years as a marketing and sales professional, Scott felt frustrated both by the overall quality of candidates he received from recruiting agencies, and the dearth of knowledge around how talent acquisition, arguably the most critical factor to a company's success, could be done better.
Scott started SomethingNew in an effort to transform the talent acquisition experience for large and growing companies. Using unique, proven strategies, SomethingNew helps companies identify, select and onboard marketing and sales professionals, and change the way they approach talent acquisition in the future.
We chose Scott for the topic of trade show follow-up because of SomethingNew's uniquely effective approach. For Scott, effective follow-up begins before the event ever takes place—a practice that sounded very familiar to us. (Check out our post Winning the Race Before it Begins to learn more about MEET's approach to event preparation.)
The role of preparation in a follow-up strategy
Laying the groundwork for our conversation, we began by asking Scott to describe what type of events SomethingNew typically attends and how he approaches these opportunities.
Scott described a diverse range of large and small events where marketing and sales professionals convene like Dreamforce or Hypergrowth put on by Drift.  In approaching these opportunities, he works to ensure they are maximizing ROI through preparation. He shared, "a lot of companies wing it and that's dangerous. You've got to have a plan, you've got to have goals, you've got to know what your follow-up is going to look like before the event even happens." How you execute on that plan becomes the next most important step.
What can we gain from really good follow-up?
Every action we take in business has a purpose. Imagining that we've self-actualized our follow-up precisely as planned, we asked Scott what is the best reaction or ultimate outcome we might see. In essence, what can really good follow-up earn us?
"Sales is a process," Scott replied. Really good follow-up gets you to the next step in your sales process. It is typically not the case that you meet someone and sign a contract on the spot. "There is discovery and a lot of listening that you need to do. It is critical that you understand and follow through with the entire sales process."
The role of trust
Trust plays a large role in moving prospects from initial engagement through the sales pipeline. We asked Scott about how he builds trust at events and beyond.
"We have a philosophy of not being desperate for business. Like a dog smells fear, prospects smell when you're desperate for business." Understanding sales as a process helps to eliminate the desperation trap as it helps to ensure a robust pipeline. "When you stop selling and start listening, you gain trust because people aren't used to that. They're used to getting hit in the face with a sales pitch constantly and when that doesn't happen, they're intrigued." The key, Scott states, is to be a resource to your prospects. "When you're not trying to ram something down someone's throat you become a trusted advisor very quickly."
Effective follow-up requires planning, it requires trust building, and overall, it requires a long-term view of the sales process. Stay tuned for Part 2 of our interview with Scott MacGregor from SomethingNew to learn more about his unique strategies for closing sales through follow-up.
---
About
MEET (meetroi.com) helps B2B growth companies and pavilion hosts effectively leverage at trade shows and in-person events. MEET's processes help its clients ramp-up sales quickly and maintain a steady stream of high-quality prospects going forward. Contact Bill Kenney at MEET today for a free trade show participation assessment bill@meetroi.com or +1 (860) 573-4821.