Looking to Maximize your Trade Show ROI? Start by Doing the Math
June 22, 2018

Clients come to us all the time again asking: "How can I maximize my trade show ROI?" We hear the frustration in their voice. They know they're in the right place at the right time to generate sales, but something is getting in the way.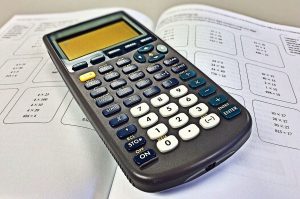 At MEET, we believe there are 8 key ways to improve your exhibiting ROI. Overcoming these common challenges will immediately boost your return and fundamentally change the way you approach each trade show opportunity.
Here we'd like to address Challenge #4: Putting the Wrong People in the Booth. Who are the wrong people? Believe it or not, it's the exact people you hired to grow your business—your sales people. (Click here for more tips on improving your trade show ROI)
Walking through trade shows, we find that more than 90% of the booths are staffed primarily by sales people. The truth is, sales people have a higher and better use. That's not to say that what is happening in the booth isn't valuable. It's exceptionally valuable. But despite your inclination, sales people are not those best suited to drive exhibit booth ROI.
Understanding how to drive trade show ROI requires distinguishing between the purpose of the booth and the rest of the trade show floor. The purpose of the booth is prospect identification. The rest of the trade show floor is for richer, deeper conversations with people who are already customers or in your sales pipeline. These may be individuals your sales team is already working with, or even strategic partners.
Now for some math. Assuming your sales team works an 8-hour day, and a typical sales conversation in the booth takes about 15 minutes, that means that each salesperson can generate a maximum of only 32 potential prospects each day.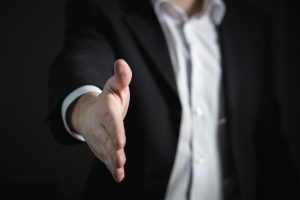 8 hours/15 minutes = 32 potential prospect
Now let's see what happens when we move these conversations outside of the booth and how it impacts your Trade Show ROI.
Off the trade show floor, you ideally want your sales team in pre-set one-on-one meetings with potential and existing prospects, existing customers, or even building new relationships in the workshops. In the booth, you have transaction professionals, people whose focus is merely to serve the offer. Remember, these folks are not engaging the guy who is attracted by a free pen, or the lady who wants to try her chances at winning a free iPad. (Check out our previous blog post to find out why you should never give away an iPad). These transaction professionals are engaging with qualified prospects that have opted in to an offer that is uniquely tailored to their needs.
Now time for more math. Again let's assume your transaction team works an 8-hour day, and a typical offer in the booth can be served in one to two minutes. That means that each transaction professional can generate a minimum of 240 contacts per day with qualified prospects.
8 hours/2 minutes = 240 qualified prospects. These are much stronger prospects as they have opted in versus been coerced into the booth.
That's almost eight times more contacts than would have been generated by your sales team. And because these are individuals who have opted in to an offer, they're not going to waste your sales team's time when they call to follow up. The goal here is to meet people who have the highest likelihood to convert to paying customers.
When exhibiting at an event, the first steps are to identify the right buyer persona, and offer the right bait for them to opt in. From there, driving trade show ROI requires putting the right people in the booth to serve that offer, triggering the lead nurturing process where prospects are exposed to other forms of the company's marketing and sales infrastructure until they convert.
So when clients ask us how to maximize their trade show ROI, our answer is always the same. Start by doing the math.
---
About
MEET (meetroi.com) helps B2B growth companies and pavilion hosts effectively leverage at trade shows and in-person events. MEET's processes help its clients ramp-up sales quickly and maintain a steady stream of high-quality prospects going forward. Contact Bill Kenney at MEET today for a free trade show participation assessment bill@meetroi.com or +1 (860) 573-4821.