LOCALIZING COMMUNICATION: Connect with and Enroll Trade Show Participants
June 12, 2018

LOCALIZING COMMUNICATION: Connect with and Enroll Trade Show Participants

A conversation with Fernanda Ave, Partner and the Intercultural Communication Specialist at Mirrai International

Join us for this June 26, 2018 webinar. More info and register here.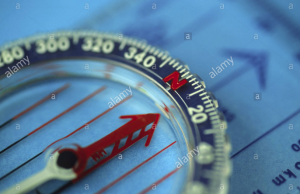 It doesn't matter what you say, it's what the listener hears that counts. Many companies have made the mistake of assuming that the marketing that has been successful in their current markets will be successful in their next. Communicating effectively is not easy when you're in your home market. Communication becomes considerably more difficult when you enter new markets. Understanding the nuance of local customers and communication in each market that you operate is critical to sales and retention success.
A localization strategy is a unique market approach a company takes to address purchasing habits, customer behaviors and overall cultural differences in each country it does business.
When a business enters a new foreign market, it can be challenging to give buyers in that country a customer experience that feels familiar and comfortable to them. Creating country-by-country localization strategies ensures customers abroad benefit from the same quality experience they would expect from a local business.
In this workshop, we'll particularly focus on the challenges and best practices in localizing communication for trade shows and in-person events. Join us an learn the latest tips to localize your communication.
Workshop Outline
Setting the table

Common challenges

Best practices and strategies for successfully localizing you communication

Your questions
Our webinars and services are geared toward helping B2B growth companies gain fast traction in new markets and develop reliable streams of high-quality prospects.
Feel free to share this invitation with others. Space is limited. Sign up today!!
ABOUT