Goal Setting Your U.S. Trade Show Strategy Plan
October 30, 2018

When we think of a trade show strategy plan, the words of Zig Ziglar often come to mind: "a goal properly set is halfway reached." At MEET, we believe that setting clear goals around how to identify and reach target customers is half the battle to successfully growing your company.

For companies looking to expand to the U.S. market, trade shows represent a vital opportunity to get face-to-face with target customers, test value propositions and offers. A good U.S. trade show consultation strategy can help to set market entry goals, minimize risk and maximize the opportunity and potential for reward.
Goal Setting Step 1: Know Your Target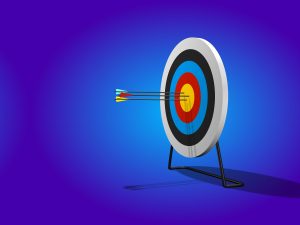 Every trade show strategy plan should be focused on a target customer, or what we refer to at MEET as a buyer persona. Buyer personas are fictional representations of your ideal customers—their wants, needs, and profile. You may identify two or three buyer personas by product or service, and that's fine.
Buyer personas are developed based on your existing knowledge, research, and conversations with customers, partners, and mentors. They represent a hypothesis based on the market you're in for the purposes of entering a new market and therefore need to be tested.
The first goal to set within your trade show strategy plan is to identify the two to three buyer personas that you are aiming to meet. Prior to exhibiting in any particular marketplace, it's important to prioritize these buyer personas based on who is most likely to attend a given event.
Goal Setting Step 2: Bet Small and Frequently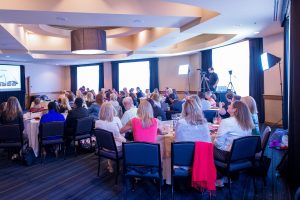 At MEET, we've noticed a tendency for companies looking to expand to the U.S. market to place all their chips on one big event. While there's certainly a place for big events in a trade show consultation strategy, we don't recommend them as a starting place. Here's why.
In the first 6-12 months of a market expansion, your goal should to maximize exposure (i.e. take advantage of as many opportunities as possible to meet customers and partners) and test your hypotheses, all while minimizing your costs.
Identifying small, frequent event opportunities within a 100-mile (160 km) radius of your new hub are ideal, and you'll find within almost every industry and discipline a wide array of trade associations and organizations facilitating a monthly meeting for you to attend at very little cost.
Focusing your goals around building strong intimacy with key groups in your new geographic area will rapidly increase your knowledge and your network while decreasing your risk of investing in events that do not deliver quality prospects.
Small events allow you to iterate and evolve quickly, setting you up for success at national and global events in year two. Setting the goal in your trade show strategy plan to attend one to three event each month delivers results without breaking the bank.
(Check out our webinar: SCALE NOW: Entering the U.S. Market through Trade Shows and In-Person Events for more high leverage strategies for success.)
The value of a good trade show strategy plan for any company cannot be oversold.  Setting clear goals and investing resources in preparation minimizes both risk and waste, which in a new market is at least half the battle.
---
About
MEET (meetroi.com) helps B2B growth companies and pavilion hosts effectively leverage at trade shows and in-person events. MEET's processes help its clients ramp-up sales quickly and maintain a steady stream of high-quality prospects going forward. Contact Bill Kenney at MEET today for a free trade show participation assessment bill@meetroi.com or +1 (860) 573-4821.