Entering the U.S. Market? Resist Big Bets
July 7, 2019

Americans have a reputation for going big—big cars, big houses, big portions…the list goes on. But for firms entering the U.S. market, this inclination to "go big" can actually be counterproductive and destructive.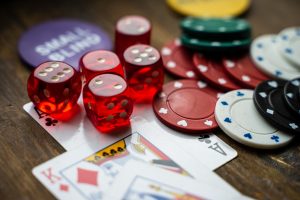 In our recent webinar: SCALE NOW: Entering the U.S. Market through Trade Shows and In-Person Events, we reviewed a number of strategies to help international firms achieve success. Among these is resisting the temptation to go "all in" on major industry events when seeking new prospects.
Too often we watch scaling firms deplete their entire budget on massive industry events with the hope of scoring big results. There are a variety of problems with this approach, the first of which is that firms entering the U.S. market are tiny fish in an extremely large pond stocked with competitors. This makes gaining any sort of traction extremely difficult.
Additionally, these events only happen once a year, which makes it difficult to drive consistent growth, and exceptionally difficult to learn from and adapt marketing strategies around with only one datapoint a year.
Instead of betting big right from the start, here's what we recommend.
Narrow your focus
In our recent post How to Solve the 6 Most Common Challenges to Trade Show Success, we talked about the value of thinking like a fisherman in terms of narrowly defining your target and aligning every aspect of your strategy with the needs and preferences of these individuals.
It is more normal than not that we see companies exhibiting at trade shows with poorly defined, or missing, buyer personas out of fear that a narrowly defined scope will cause them to miss out on valuable opportunities. This could not be further from the truth.
At MEET, we recommend approaching each trade show opportunity with a narrowly defined buyer persona. This buyer persona should detail who the buyer is, their goals, challenges and anything else that might help you understand how to relate to them, as well as which high leverage channels you will use to attract them.
Leverage your geography
Armed with a narrowly defined buyer persona, your next step is to leverage your geography such that you are taking full advantage of local, regional, and statewide resources, as well as neighboring cities.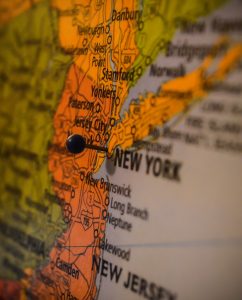 Within the first 6-12 months of scaling your venture, think of where you've landed as your center. One of the benefits of entering the U.S. market is that many high-value organizations run major national and international trade shows and their state and regional-level chapters host a full event schedule as well.
Instead of looking at these major annual events, look for smaller opportunities like chapter events that are easy to access from your center and allow you to sleep in your own bed at night.
These opportunities require fewer resources, are more sustainable for you and your team to participate in, and deliver far more opportunities to test your hypotheses about the market and refine your strategy to maximize ROI.
Test and iterate quickly
The key to successfully scaling into an unknown market is to test and iterate quickly. With the goal of gaining early traction, these tests will help to inform your buyer persona and reinforce the efforts of your team to systematically achieve small victories.
Want to learn more about the importance of early traction in international scaling ventures? Check out this post.
At MEET, we recommend classic A/B testing to test various hypotheses about your buyer persona, your value proposition, and which offer converts these individuals to the next stage in your marketing funnel.
Carefully documenting the results from these tests will provide valuable data to directly inform your trade show strategy and build a system for attracting high value customers that is certifiably successful.
Curious about how to A/B test your trade show marketing strategy? Contact us today.
Americans are prone to the "go big or go home" mentality. But for international firms scaling to the U.S., it's important to remember that gaining early, sustained traction in a large market requires small wins and smart growth.
---
About
MEET (meetroi.com) helps international B2B growth companies soft land and scale in the U.S. through trade shows and in-person events. MEET's processes help its clients ramp-up sales quickly and maintain a steady stream of high-quality prospects going forward.  Contact Bill Kenney for a no obligation conversation: bill@meetroi.com or +1 (860) 573-4821.