Developing Strategic Focus
July 6, 2023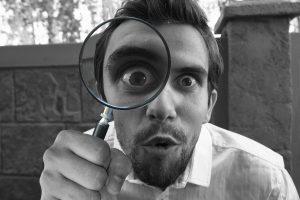 The hardest part of building an effective strategic focus is having a specific and clear target outcome. The best outcomes are like a destination that you would drive or travel to. When you do this well your vision and focus transcends the organization aligning your team in action and purpose. The more geographically distributed your team and operations are the more important to have a clear and omnipresent strategic focus.
Can you imagine leaving your house without a destination? Most likely not. That clarity of destination allows us to plan, follow a route, and to assure that we're on course. Think about all of the "turn-by-turn" information that you have at your fingertips once you choose a destination in your car. Airplane pilots and ship captains submit flight and route plans before leaving port to assure safety and that desired destinations are reached.
Steps to a strategic focus
Identify the desired outcome(s)…these should be specific, measurable, and time bound
Create an inventory of assets and resources…people, capital, machines, technology, IP, partners, etc…
Develop a plan that best utilizes the assets and resources to most efficiently and effectively accomplish the desired outcome(s) by the target date(s)
Identify your key success indicators and create system to track results and periodically adjust tactics
---
About
MEET (meetroi.com) helps international B2B companies gain traction and scale in the U.S. through trade shows, events, and strategic connections. MEET's processes help its clients ramp up sales quickly and maintain a steady stream of high-quality prospects going forward. Contact Bill Kenney for a no-obligation conversation: bill@meetroi.com or +1 (860) 573-4821.