Designing a Trade Show Strategy Plan to Help Prospects Find You
December 24, 2018

An effective trade show strategy plan should do more to help prospects find you than you find prospects. Sound strange? Let us explain.

The primary function of a booth in the B2B world is to identify high volumes of quality prospects. Ideally, you are able to identify all of the quality prospects at a particular show. We normally find that only 1-5 % of attendees are true prospects for any given client.

At MEET, we define prospects as those who have a NEED, the RESOURCES to support that need, and a sense of URGENCY.  We refer to them as NEED-MONEY-NOW. For example, if they have a need and money but not urgency, they're not a prospect.

The key is to create a booth offer and staffing model that encourages prospects to self-identify. In other words, design a trade show strategy plan that helps prospects find you on the floor. Here's where to start.
Create an opportunity for people to opt-in.
If you're already familiar with the strategy of inbound marketing, you know that it can be a highly effective marketing tool for attracting online customers. The concept is designed to draw visitors and potential customers in through relevant and helpful content, rather than outwardly pushing a brand, product or service in the hope of generating leads or customers.
This concept of inbound marketing translates well to the opt-in booth strategy at in-person events. As opposed to stopping people on the floor and pulling them into the booth to have a conversation, your goal is to create an offer that causes true prospects (NEED, MONEY, NOW), to self-identify.
This trade show strategy plan places the prospect at the center and invites them into the booth to have the conversation they want to have as opposed to pulling people (prospects and non-prospects) in to have the conversation that you want to have.
Start by picking the right lure
As any good trade show consultation strategy will indicate, selecting the right booth offer is critical to prospect self-identification. Much like our favorite fishing metaphor, you need to choose the right bait, the right water, and the right depth to attract the precise fish you are aiming to catch.
Your goal in selecting the right booth offer is for non-prospects to "swim by" and not take up your valuable time. Consistently we witness "enter to win" booth offers. Your prospect may want an iPad, but most of the people this type of offer will attract will not be qualified prospects.
See our post on why over-crowding your booth with free gifts can be detrimental to your trade show strategy plan goals here.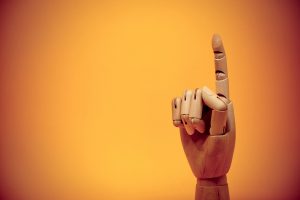 What type of offers do qualified prospects opt-in for? It may be a webinar, a one-hour consultation, an assessment,  a survey, a white paper, some form of check up or scoring tool—the right offer has unique and urgent value to your target buyer persona.
Make sure your trade show strategy plan is optimally staffed
Inviting prospects to opt-in to your booth with the right offer is the first step to maximizing trade show ROI. The second is to optimize your staffing plan to ensure that those who are there to meet your prospects are engagement and enrollment experts.
Engagement and enrollment experts, also known as transaction professionals, are able to deliver your offer and convert prospects in 1-2 minutes. That translates to a minimum opportunity of 240 conversations in a single day.
When compared with salespeople who, because of their training and expertise, tend to have 15 minute-long conversations, transaction professionals are 10 times more productive in the booth.
What then should your salespeople do while transaction professionals are delivering your booth offer and enrolling prospects? You want them out of the booth, engaging in one-on-one meetings with trade show attendees such as current prospects who are already in the sales funnel, existing customers, partners, potential partners, and other strategic contacts.
Every person who participates (i.e. devotes time and money) in a trade show has one goal represented in three simple letters: ROI. A trade show strategy plan designed to help prospects opt-into a product or service supports everyone in achieving that goal.
---
About
MEET (meetroi.com) helps B2B growth companies and pavilion hosts effectively leverage at trade shows and in-person events. MEET's trade show consultation strategies help its clients ramp-up sales quickly and maintain a steady stream of high-quality prospects going forward. Contact Bill Kenney at MEET today for a free trade show participation assessment bill@meetroi.com or +1 (860) 573-4821.