Booth Strategy 101: Save the Candy Until the End
August 21, 2018

At MEET, we talk a lot about booth strategy. Forty plus years of event experience has taught us that 90% of the success that comes out of trade shows happens as a result of the work that is done before the event ever takes place. Defining your target persona, selecting which shows to attend, identifying the right offer to attract quality prospects, and designing the most effective staffing model are all encompassed in a precise yet flexible booth strategy that is developed prior to the event.
Forty plus years of experience has also taught us that in the absence of booth strategy, many exhibitors rely on free gifts to entice audience members to their booth. Who doesn't care for candy, or a free iPad? Your prospects, that's who.
Today we'd like to focus on how to make sure that your offer aligns with your target persona or ideal prospect, and how to avoid common pitfalls associated with booth offerings.
Once you've identified your buyer persona and determined which shows to attend, you want to find an offer that is clearly aligned with these target prospects. (Check our recent post: The Value of Logic in Trade Show Exhibiting Strategy for more on how pavilion hosts use criteria-based models to identify target personas). IPad giveaways are most common, sometimes flat screen TVs. If you're in the business of electronics then maybe this makes sense, but even then you won't be attracting early adopters.
At the very best, an iPad giveaway is going to clog up your card bowl with a majority of people who aren't prospects. Your salespeople will be the most frustrated by this when they discover these individuals are not interested in your product or service because of how they were recruited.  They don't have the need, they don't have the money, and they aren't urgent—in fact they're not a prospect at all. At least not right now, and right now is when you need them.
Rather, booth strategy specialists need to ask themselves: "What is my target persona's biggest concern or challenge? What keeps them up at night?" Your offer should deliver on their greatest need. It might be information on recent government regulations pertaining to their business, an invitation to a webinar, or an opportunity for an assessment. Whether it is information, knowledge or skills, you are delivering a path to solving this concern or challenge. That is what draws them in.
The primary goal in booth strategy is to remove as much as possible from the booth except for the offer that truly appeals to your prospect's needs at this moment.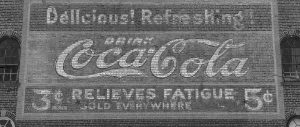 In thinking about how you will promote this offer, it's helpful to compare this to how you experience billboards.  There's a rule in billboards that you don't want to have more than seven words. Because whether you are traveling at 20, 30, 40 or even 50 miles per hour, you have to be able to absorb the message no matter how fast you're going. This billboard scenario is a lot like what happens at trade shows. Audience members are bombarded with sometimes hundreds of messages as they walk down the aisle. As many people are introverts, they may not be making eye contact with booth staff and when they do, their eyes are not on your booth for very long.
So put away your free pens and candy until after your transaction professional has successfully engaged with your prospect. Distinguishing these gifts from your offer will mean the difference between a bowl full of dead-end contacts and a stack of true high-quality prospects.
---
About
MEET (meetroi.com) helps B2B growth companies and pavilion hosts effectively leverage at trade shows and in-person events. MEET's processes help its clients ramp-up sales quickly and maintain a steady stream of high-quality prospects going forward. Contact Bill Kenney at MEET today for a free trade show participation assessment bill@meetroi.com or +1 (860) 573-4821.