Activating your Trade Show Strategy Plan for Effective Follow-up
November 28, 2018

At MEET, we're not shy about emphasizing the importance of follow-up in any trade show strategy plan. Shows can be mind-boggling experiences, even for seasoned event teams, making follow-up the key differentiator and primary driver of ROI.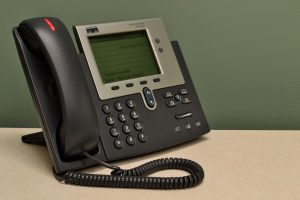 In our recent post, we shared that  80% of sales require 5 follow-up calls after the meeting. 44% of sales reps give up after 1 follow-up. That means it's not only important to start off strong but to be persistent, especially with those Priority 1 prospects.
We interviewed Kelly Kenney, MEET's Strategic Partnerships and Trade Show Ninja on October 23rd as part of our Coffee and Conversation series. On the topic: Walking the Trade Show Floor, How to Get Value When You Can't Exhibit, we explored Kelly's time-tested approach to effective follow-up.
How do you differentiate your follow-up strategy?
Kelly places a high value on making genuine connections with the people she meets at trade shows and believes that is what makes her follow-up strategy so effective. Genuine connections are made by asking good questions, relating to people on a personal level, and whenever possible, connecting them with other individuals she meets to help them achieve their goals.
"I've gone to so many shows where exhibitors come up to me at the end and say, "You sent me four people, that was great!" It's because I value networking. I'll walk across the floor and introduce two people. Later on, that person in the booth will remember that I introduced them to someone valuable and will be more likely to remember me when I reach back out to follow-up."
How and when do you prioritize follow-up within your trade show strategy plan?
Kelly uses a coding system to notate on the back of each business card she receives whether someone is a competitor, prospect or partner, and gives them a score of 1, 2, or 3.
1 = High priority. Follow-up occurs while Kelly is still at the show.
2 = Medium priority. Follow-up occurs immediately following the show.
3 = Low priority. Follow-up occurs over time, but not immediately.
When does Kelly make these notes? Immediately. Because card exchanges usually take place at the end of a conversation, Kelly uses the time between conversations to find a quiet corner to jot down her score and something they talked about.
"It's amazing how much escapes. At first you think, of course, I'll remember that! but when you talk to as many people as I talk to all day long at an event, it's hard. When I get home, I have a stack of business cards and 98% have a little note of some sort."
What does the outreach component of your trade show strategy plan look like?
Here's where that little note about the conversation comes in handy. For the Priority 1 contacts, Kelly moves quickly.
"I'll go back to my hotel room that night and send them a note saying wow, that was a great conversation about X, while we're at this event, do you want to catch a coffee and get together?"
For the Priority 2 contacts, those who Kelly plans to connect with after the show, she typically follows up with a "great to meet you email" and a LinkedIn connection as soon after the show as possible. From there, she set an appointment, typically in 2-3 days.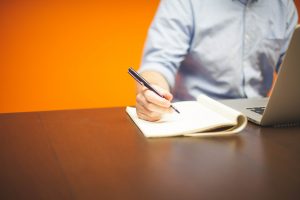 "I love LinkedIn, it's my tool for networking. I actually look at your profile and I find something interesting about you and its connection to our conversation and use that as a tool for engagement."
Who is ultimately responsible for follow-up?
Kelly is very clear that she is the person who owns follow-up 100% of the time. "I don't care if you say you're going to call me or schedule a meeting. I own follow-up and I never let that be the other person's responsibility because I don't trust anybody to do it."
Inform your trade show strategy plan with more expert advice from Kelly Kenney, Strategy Partnership and Trade Show Ninja by tuning into our full interview here.
---
About
MEET (meetroi.com) helps B2B growth companies and pavilion hosts effectively leverage at trade shows and in-person events. MEET's processes help its clients ramp-up sales quickly and maintain a steady stream of high-quality prospects going forward. Contact Bill Kenney at MEET today for a free trade show participation assessment bill@meetroi.com or +1 (860) 573-4821