A Lesson in Trade Show Strategy: Use the Right Bait
June 21, 2018

We started our discussion of trade show strategy and the 8 keys to improving your ROI by exploring the importance of buyer personas. In our post Trade Show Marketing Challenge #1: Prospects Don't Wear Name Tags, we highlighted how challenging it can be to identify high quality prospects amongst the sea of trade show participants, and the importance of overcoming scarcity mentality when devising a trade show strategy that targets prospects with truly aligned objectives.
In this post, we're going to tackle Challenges #2 and #3: Identifying and Selecting Trade Shows; and Misaligned or Missing Calls-to-Action. Now that you understand your buyer, it's time to make sure you're in the right place with the right offering to secure the deal.  
For many growth companies, identifying trade shows that effectively and efficiently connect you to your audience can be challenging. Marketing managers and business executives will often come to us and say, "I just got an email about this event, should we go to it?" With the vast array of trade show events taking place at any given time, it is important that you avoid what we refer to as the "Lazy Susan Approach"—taking what is served up in front of you and simply waiting for the next offering to come around.
Looking at an event or marketing opportunity from an abstract perspective makes it difficult to determine its value. Ultimately, you want to put each opportunity into multidimensional context, specifically how you will optimize your buyer persona, and how this opportunity relates to others in terms of location, size, timeframe, cost, and potential. As we've mentioned previously, developing an annual trade show strategy will help to ensure that each investment of time and resources feeds your customer pipeline.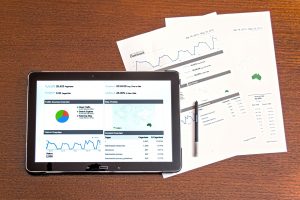 At MEET, we've come up with a tool for measuring the value of each trade show event opportunity. Using a numeric rating system, we're able to recommend the best events to go to and how to participate based on your buyer persona and growth strategy. Please feel free to contact us if you'd like help with your plan.
Challenge #3: Misaligned or Missing Call-to-Action
Also known as an offer, a call-to-action is the marketing mechanism that compels prospects to stop and opt-in. The most typical one we see at trade events is the "Enter to Win an iPad" offer. Similar to your company's white elephant holiday gift exchange, exhibitors are looking to offer the thing they imagine almost anyone in the room would want. While high in value, it is an offer that appeals to the lowest common denominator.  
Is the iPad offering effective? Unfortunately that feeling of satisfaction you get while thumbing through a thick stack of business cards will quickly dissipate when you and your sales team discover that many of these individuals were more interested in winning a free iPad than your company's products or services. Many business cards, few to no prospects.
Hooking the right prospect requires precisely the right offering. Once you've done the work to identify your buyer persona, make an offer that is congruent with the person's values and desires. Prospects will stop in their tracks to self-identify because unlike the chance to win a free iPad, your offering is something they came to the event looking for such as a timely, specific, relevant webinar, whitepaper, or assessment. To be effective, the offer should only be valuable for your prospects. You want the other fish to keep swimming by.
Selecting the right events and making the right offer will not only minimize your frustration around wasted time and resources, it will change the way your marketing and sales teams approach trade show opportunities. An effective trade show strategy builds knowledge and leverages it at every turn.
---
About
MEET (meetroi.com) helps B2B growth companies and pavilion hosts effectively leverage at trade shows and in-person events. MEET's processes help its clients ramp-up sales quickly and maintain a steady stream of high-quality prospects going forward. Contact Bill Kenney at MEET today for a free trade show participation assessment bill@meetroi.com or +1 (860) 573-4821.