3 Steps to Fundraising Your International Scaling Venture
May 7, 2019
Few companies are able to fund an international scaling venture completely on their own. Effective fundraising requires striking the right balance between proving your ability to succeed and making a strong case for how funding will get you there. In essence, you need the chicken and the egg.
To explore this topic of fundraising for internationally scaling firms, we spoke with Priscila Bala, Head of the New York Office for Octopus Ventures and the driving force behind Question the Questions, a comprehensive resource guide to U.S. expansion.
Step 1: Put yourself in the investor's shoes
Whether you're looking for investors to fund your expansion or plan to apply existing capital from your current round, it's critical that you understand growth milestones from an investor's perspective.
According to Priscila, "you have to be incredibly mindful of what investors consider to be the tactical milestones for a successful next fundraise. The bar keeps changing and this is something that a lot of entrepreneurs don't understand intuitively."
Despite what feels like immense progress from your perspective, measured growth must be calibrated with investor milestones such as hitting customer acquisition or revenue targets, adding critical team members or channel partners in the new market, and exceeding repeat sale or retention metrics.
Step 2: Time your scaling to avoid failure
Considering the timing of an expansion, Priscila points out, is critical to successful fundraising.
"CEOs need to consider whether internationalizing now will help you, or will it actually hinder you in achieving your milestones if building a global business is part of the story used to attract investors."
Placing growth milestones ahead of your international scaling plans will help to secure your company's foundation and improve your chances of attracting investment for scaling. Once you begin your expansion to other markets, it will be almost impossible to sustain your fundraising capacity should any of those efforts fail.
Perhaps the best possible time to attract investors to help you scale is during your highest rate of sustained growth in your domestic market.
The ability to demonstrate success at home will put you at the top for investors who want to help you scale.
As Priscila points out, we may all agree where you're trying to go, but the question for investors is "do I really trust that you're going to get there."
Step 3: Look for investment when you don't need it.
It is common practice for companies to recognize their need for capital the moment they start running out. This is a recipe for failure.
The process of fundraising can take a full six months. Assuming you have money today:
1. Forecast when you will need money to fund your next growth milestone;
2. Backtrack six months;
3. Put in place a plan to have proven investor milestones by that date.
In addition to achieving milestones in preparation for investment, companies also must take into account the dynamism of capital markets, staying on trend and keeping competitive amongst other investment opportunities.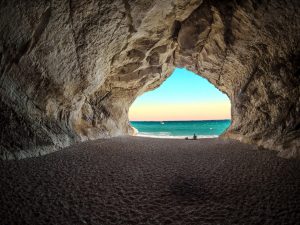 While a focus on milestones is important, it's also important to poke your head out of the tunnel and explore how your ROI offer compares in the broader investment landscape.
As Priscila points out, outcomes are a relative measuring stick rather than an absolute one. Even if yours are excellent, it's essential that you keep a pulse on the market.
It all comes back to balance
Investors are looking for ambition, but perhaps more importantly, they want to see that you are realistic and that you understand the complexity of the decisions that you're making.
The magic of really great entrepreneurs, Priscila states, is that they're able to balance ambition and calculated growth. They "create momentum such that the moment something has been proven, they throw fuel under it, and let it grow."
With all growth comes risk. Keeping an eye on your goals and future needs while strengthening your position in the domestic market will be your best leverage point with investors. Those who can successfully balance these responsibilities will naturally rise to the top.
To hear more from Priscila about the challenges and best practices to U.S. market entry, check out our full interview: Reviewing Octopus Venture's Treatise on U.S. Market Entry: "Question the Questions."
For access to all of MEET's webinar content on how to successfully scale your company in the U.S. market through trade shows and in-person events, subscribe to our YouTube Channel.
---
About
MEET (meetroi.com) helps international B2B growth companies soft land and scale in the U.S. through trade shows and in-person events. MEET's processes help its clients ramp-up sales quickly and maintain a steady stream of high-quality prospects going forward.  Contact Bill Kenney for a free, no-obligation consultation bill@meetroi.com or +1 (860) 573-4821.